COVID-19 Relief & Recovery Fund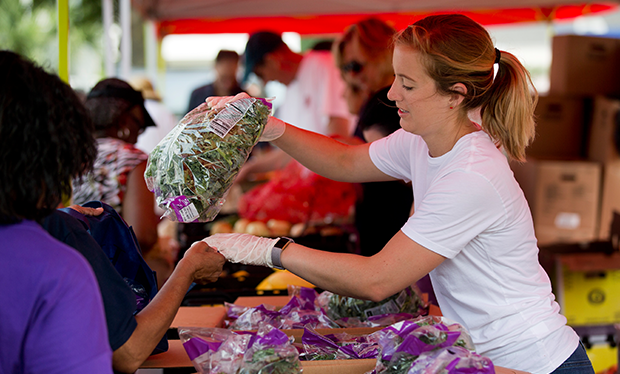 Coastal Community Foundation of South Carolina has launched the COVID-19 Relief & Recovery Fund to receive charitable donations and support communities disproportionately impacted by the COVID-19 pandemic and the economic consequences of this outbreak. Below is the payment form where you can securely make tax-deductible donations.
This Fund will provide flexible resources to organizations in our region working with priority groups, including senior citizens, children, health-compromised, and workers in the hospitality and tourism industry in our nine-county service area of Beaufort, Berkeley, Charleston, Colleton, Dorchester, Georgetown, Hampton, Horry and Jasper counties. 
The immediate threat to our communities is the spread of this virus and the pressures it could place on our healthcare systems. In addition to that, we anticipate short and long-term effects on our workforce and local economies. By pooling our resources now to support those most affected, our region will be better equipped to respond quickly and sustain that response over the duration of this crisis.
The fund is seeded with $140,000 with support from Coastal Community Foundation, Waccamaw Community Foundation and Frances P. Bunnelle Foundation. We are proud to also have support from regional institutional partners including Black River United Way, the Chapin Foundation, the Gaylord & Dorothy Donnelley Foundation, Social Venture Partners Charleston, Trident United Way, United Way of Horry County and United Way of the Lowcountry.
We are working to raise as many financial resources as we can to meet the current and future needs of our community. If you or your organization are willing to support this fund, please give now.
If your organization is interested in applying for assistance from the COVID-19 Relief & Recovery Fund, please visit the Coastal Community Foundation's Online Portal. If you have questions, please contact Kristi Wallace at kristi@coastalcommunityfoundation.org with the subject line "COVID-19 Relief and Recovery Fund".
Please keep in mind, this fund is designed to make grants only to 501(c)(3) nonprofit organizations, and groups fiscally sponsored by a 501(c)(3) organization. We cannot accept applications from individuals or on behalf of individuals.  This is a rolling process and we will accept applications as they come in, and we anticipate deploying funds within the next several weeks.  All grants will be published on a regular basis as funding is granted.
Donors, if you would like your contribution to support a certain county or counties, please specify in the "comments" field of the payment form below.