Power is the ability to achieve a purpose. Whether or not it is good or bad depends upon the purpose.
—Dr. Martin Luther King
Coastal Community Foundation has joined forces with the National Committee for Responsive Philanthropy to explore power and equity through the Power Moves toolkit. Equity is achieved when we can no longer predict an advantage or disadvantage based on race, ethnicity, gender, gender identity, sexual orientation or ability. As for power? Dr. Martin Luther King's statement encapsulates it perfectly. We aim to be part of the solution to dismantle tough, long-standing problems including inequities with affordable places and inclusive spaces, education, and economic opportunities throughout  our nine-county region.
Today's social and political climate makes it more important than ever to ensure that our work helps, not hinders, efforts to make significant progress for equity and we are committed to championing fairness and accessibility for our community.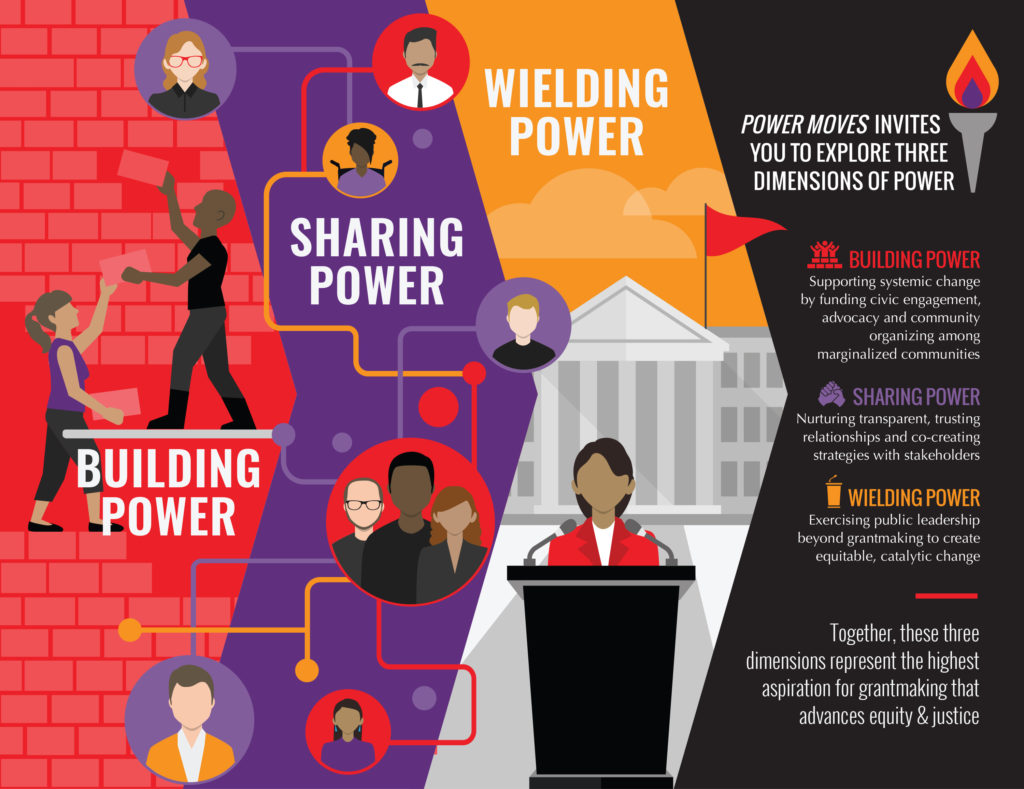 Power Moves is a critical resource in helping foundations like ours take stock in our effectiveness in advancing equity. Consider our possible impact on issues like affordability, education, and economic opportunities once we are fully and responsibly leveraging our power.
Power Moves is unique in two ways:
1. it identifies the link between power, privilege and equitable outcomes and
2. it is grounded in honest feedback from the Foundations' grantees, peers and other stakeholders.
As the first step in this power analysis, we have taken an intimate look at our internal policies and practices to assess what power means for the Foundation. Now, the time has come for us to turn the conversation outward and we need your help! Linked here, you will find a brief survey that will allow us to reflect on our relationship as a partner of the nonprofits that serve our community. While some have received grant funding, even those that have not are encouraged to respond. We really do want to hear from the nonprofit sector, regardless of how you may know us.
The survey is completely anonymous and should only take 10 minutes to complete. Any information is valuable, and we hope that you can complete as much of the survey as reasonably possible.
As always, thank you for taking the time to share your voice with us.