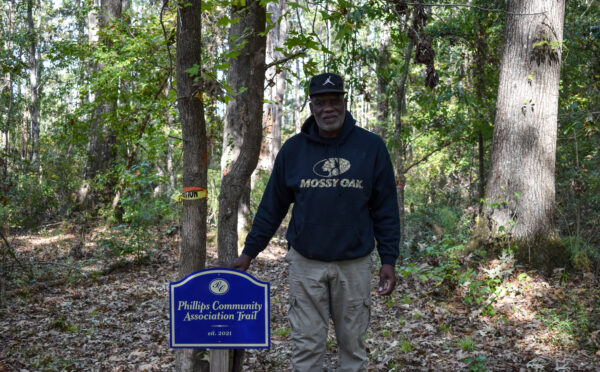 November 5, 2021
With support from CCF's N.E.W. Fund, Phillips community revitalizes community walking trail, enhancing sense of place after enduring major threat last year
With the support of a $3,000 grant from the Neighborhoods Energized to Win Fund of Coastal Community Foundation, the Phillips Community Association is working to revive its now-overgrown walking trail, allowing kids, residents, and adjoining communities to enjoy outdoor activities such as hiking, cycling, and jogging.
Continue Reading With support from CCF's N.E.W. Fund, Phillips community revitalizes community walking trail, enhancing sense of place after enduring major threat last year
For the Media
For media inquiries, please contact Abigail Darlington, Sr. Communications Officer, at 843-723-3635 or abigail@coastalcommunityfoundation.org.
Press Releases