Our Financials
Coastal Community Foundation manages more than $380 million in 700-plus funds established by individuals, families and organizations. Our investment management strategies ensure that the foundation's endowment continues to support significant grantmaking in our communities, now and for future generations.
Responsible stewardship of the Foundation's fiscal resources means we're positioned to excel in times of prosperity and well-equipped to weather changes in the economy, locally and nationally.
Coastal Community Foundation's fiscal year begins July 1 and ends June 30.
Total Assets
From the fiscal year ending June 30, 2021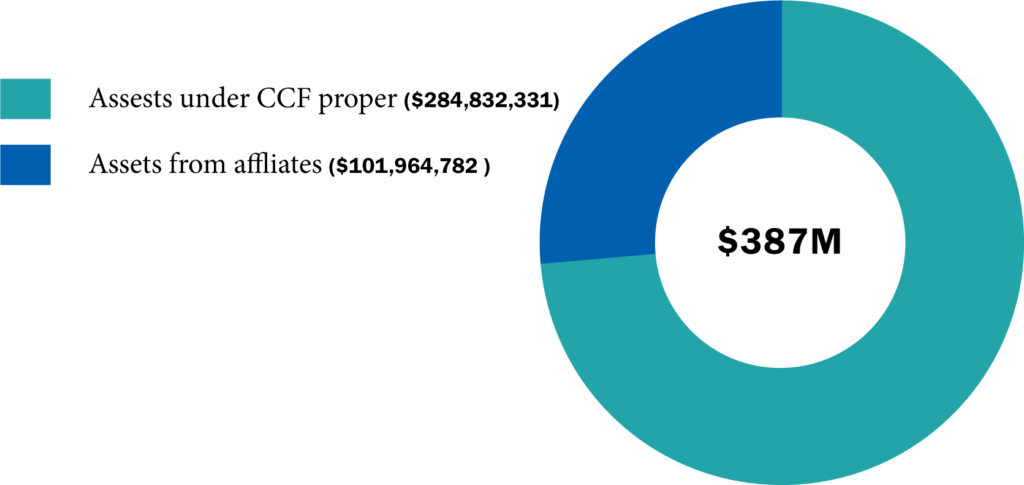 Assets by Fund Type
From the fiscal year ending June 30, 2021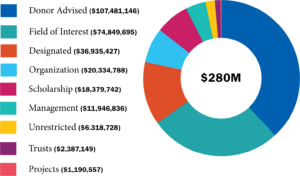 Annual Grantmaking
From the fiscal year ending June 30, 2021
Grantmaking by Interest Area
From the fiscal year ending June 30, 2021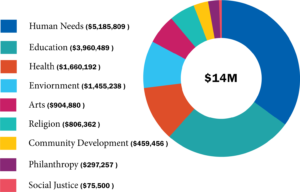 Form 990s
FY 7/01/21-6/30/22
FY 7/01/20-6/30/21
FY 7/01/19-6/30/20
FY 7/01/18-6/30/19
Financial Audits