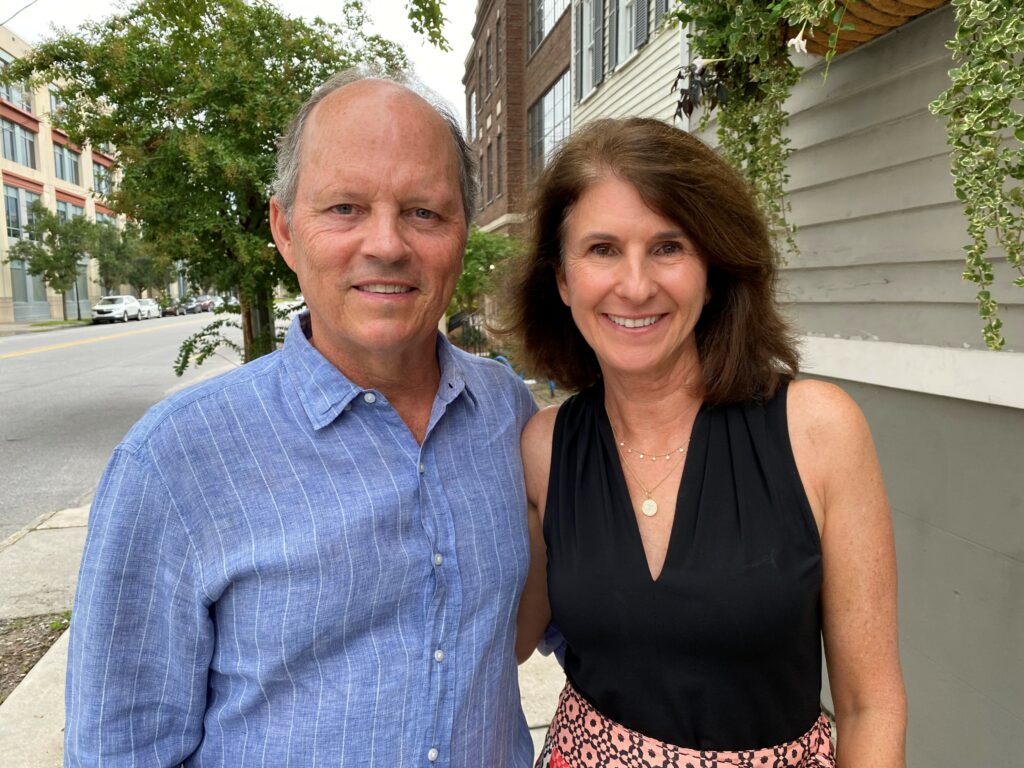 Since the inception of the Katharine and John Crawford Family Endowment Fund at Coastal Community Foundation in 2012, Charleston-based couple Katharine and John Crawford have invested in education as a tool for change — providing children with new opportunities and improving the health, confidence, and economic success of individuals.
The Crawford's have supported several youth-focused nonprofits in the region such as Reading Partners and WINGS for Kids, as well as several educational institutions like Porter-Gaud School.
In celebration of the Fund's upcoming ten-year anniversary, we had the opportunity to speak with Katharine and John about their giving through CCF, community involvement, and the impact they hope to have on the nonprofits and institutions they have supported over the past decade.
Q: Your giving has often focused on education. Why do you think education is an important cause to support? What impact do you hope to have on students? 
A: Education is an equalizer and provides children new opportunities. Education can be an agent of change, improve health, confidence, and drives economic success. Education is not just knowledge from books but is also obtained through practical experiences outside the classroom. Kids on Point based here in Charleston is an example of an organization working both in and out of the classroom.
Q: Since its inception, your Fund has awarded more than $300,000 in grants to nonprofits, educational institutions, and environmental organizations. How do you think the diversity of your giving benefits the community?
A: We are interested in nonprofits that directly serve the local community. We are not drawn to brick-and-mortar campaigns but tend to focus more on smaller organizations that share our interest in education, children's social and emotional learning, and our environment. We have supported a variety of educational groups like Scholarship for College, Reading Partners, Kids on Point, Wings, and Porter-Gaud. In addition, we admire the work being done at the Coastal Conservation League.
Q: Since 2012, you have generously gifted $41,100 to Reading Partners. What inspired you to donate to that organization, and what do you hope to help achieve?
A: Katharine serves on the Board of Reading Partners and has been passionate about their mission since she volunteered years ago as a tutor for Book Buddies — now known as Reading Partners. Reading Partners places volunteers in low-income schools to help kids master basic reading. Students are mentored twice a week to become strong readers and hopefully lifelong learners. The program has had great success and we are expanding to more schools in the community.
Q: Your Fund will be celebrating its 10-year anniversary with Coastal Community Foundation in the Spring of next year — congratulations! What has been the most rewarding aspect of giving through CCF?
A: CCF offers benefits beyond the simple mechanics of giving monies seamlessly to various organizations. They are a good sounding board to learn of organizations in our community that share our interests in education and the environment.