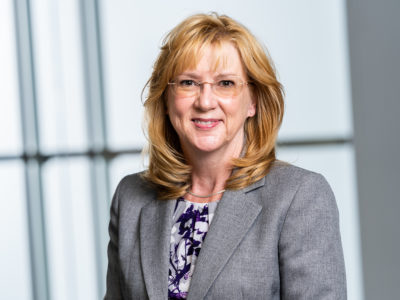 We are excited to welcome Jane Litz as our new Chief Financial Officer at Coastal Community Foundation. Jane started with the Foundation on Nov. 4 after serving for 2 years as CFO with the Barberton Community Foundation in Barberton, Ohio.
Jane brings community foundation knowledge as well as experience in banking and investments, corporate foundations, and service-oriented nonprofits. She previously served as Vice President of Finance at Huntington Bank and FirstMerit Bank, Executive Director of the FirstMerit Foundation, and CFO & Operations Director for the Domestic Violence Project, Inc.
Jane is a Certified Management Accountant and earned a Master of Business Administration and Bachelor of Science in Industrial Management from the University of Akron.  Jane is a trustee with the Akron Symphony/Greater Akron Musical Association Foundation, and  served as Board Treasurer and Finance Chair for the Akron Zoo.
Jane lives with her husband in North Charleston, and enjoys hiking, biking and spending time with family and friends.
We are thrilled to have Jane join the team!