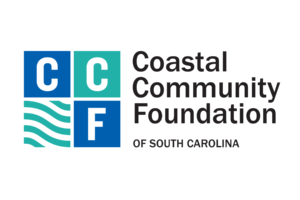 Coastal Community Foundation recently distributed more than $1.6 million of regional grant funding. This was allocated to nonprofits across the Tri-County region of Berkeley, Charleston, and Dorchester counties and the Southern Lowcountry region of Beaufort, Colleton, Hampton, and Jasper counties. The annual grant program awards funding based on the service area of the nonprofit and provides critical support so nonprofits can focus on their mission.
$1 million in grant funding was allocated to 83 organizations in the Southern Lowcountry thanks to The Beaufort Fund. $624,861 in grant funding was allocated to 85 nonprofits in the Tri-County from Open Grants, the Giving Back to Berkeley County Fund, and Dorchester County Fund.
"Donors trust us to distribute funding in the community where it will have the biggest impact," said Vice President of Grantmaking and Community Leadership Edie Blakeslee. "We are proud to provide these grants that will be catalysts for so much great work across coastal South Carolina."
The deadline for nonprofits to apply for the next regional grant cycle is June 30, 2023. To find more grant and scholarship opportunities or donate to an existing fund visit coastalcommunityfoundation.org.