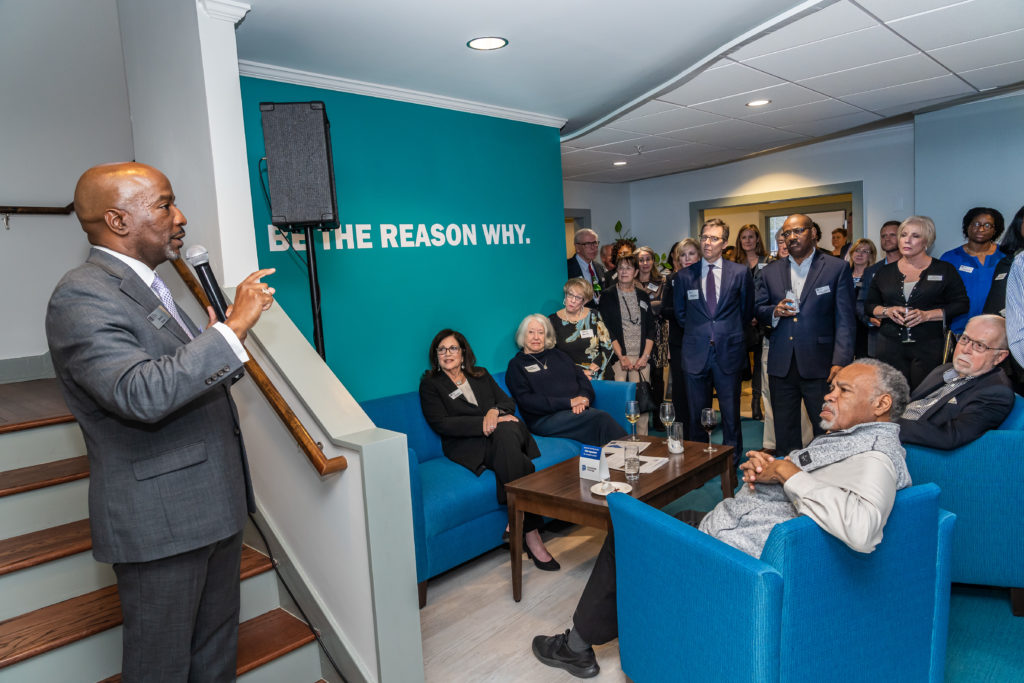 Today, our three-year effort to assess and research our communities' greatest needs has culminated in the launch of our 2020 Policy Agenda, our first formal effort to lay out the Foundation's advocacy priorities.  Since 2017, we have heard from nearly a thousand residents in coastal South Carolina in dozens of small-group community conversations. With their input, as well as data and research by the University of South Carolina-Upstate's Metropolitan Studies Institute, we crafted a Civic Engagement Agenda outlining the greatest needs for structural and societal changes in our region.
The Policy Agenda is one way we aim to address those needs.
Our strategies to advance the long-term success of our communities in coastal South Carolina have always included grantmaking to support regional nonprofits, incubating grassroots causes and facilitating solutions to community-wide problems. Today, we're adding advocacy to that toolbox.
Our goal is to educate the general public, our donors, nonprofit partners and policymakers about the issues we've identified in our Civic Engagement Agenda and the policy measures that address them. We are also inspired to advocate for the well-being of the community foundation sector to sustain our work in communities.
Below, we layout our priorities for 2020, organized by the issues they help advance.
Philanthropy
Endowed Philanthropy
Endowments are an essential tool to generate long-term response and support for communities that seek to address complex challenges. As firm believers in providing the necessary resources in perpetuity, Coastal Community Foundation supports efforts that keep current law and tax codes in force to sustain endowed philanthropy.
Universal Charitable Deduction
The Tax Cuts and Jobs Act of 2017 brought changes that diminished the incentive for most taxpayers to itemize their charitable contributions on their personal income taxes. With middle-class families primarily affected by the change, the Foundation supports passage of public policy that encourages charitable giving and recognition for all taxpayers.
Affordable Places & Inclusive Spaces
Inclusionary Zoning
When new housing developments are built in growing areas, there is a need to ensure developers include units that are affordable to existing residents of those communities. Coastal Community Foundation supports enabling municipalities to incorporate inclusionary zoning in their array of strategies to address affordable housing shortages in their communities.
Opportunity Zones Enhancement
New developments in federally-designated Opportunity Zones are designed to spark revitalization in low-income areas. Additional state tax incentives would further encourage economic developments that benefit the existing community, which is a long-term goal of Coastal Community Foundation.
Access to Economic Opportunity
SC Community Development Tax Credit
Community development corporations (CDCs) and financial institutions (CDFIs) support economic development in low income communities and this tax credit incentivizes taxpayers to invest into CDCs and CDFIs. Coastal Community Foundation supports the expansion of the available credits to expand opportunities for economic development.
High-cost, Small-loan Lending
Predatory and high-cost lending practices within low-income communities fuel racial and ethnic wealth gaps in our region. Coastal Community Foundation supports efforts to provide alternative banking solutions to low-income communities.
Education
Education Reform
As the educational needs of our communities surface, Coastal Community Foundation is committed to supporting efforts that provide equitable resources to all children in South Carolina. These efforts include, but are not limited to: education funding reform, teacher recruitment and retention, early childhood education, and more.
Schools of Innovation
Coastal Community Foundation supports increasing the number of Schools of Innovation allowed to operate in each South Carolina school district to provide new, innovative and flexible ways of educating children.