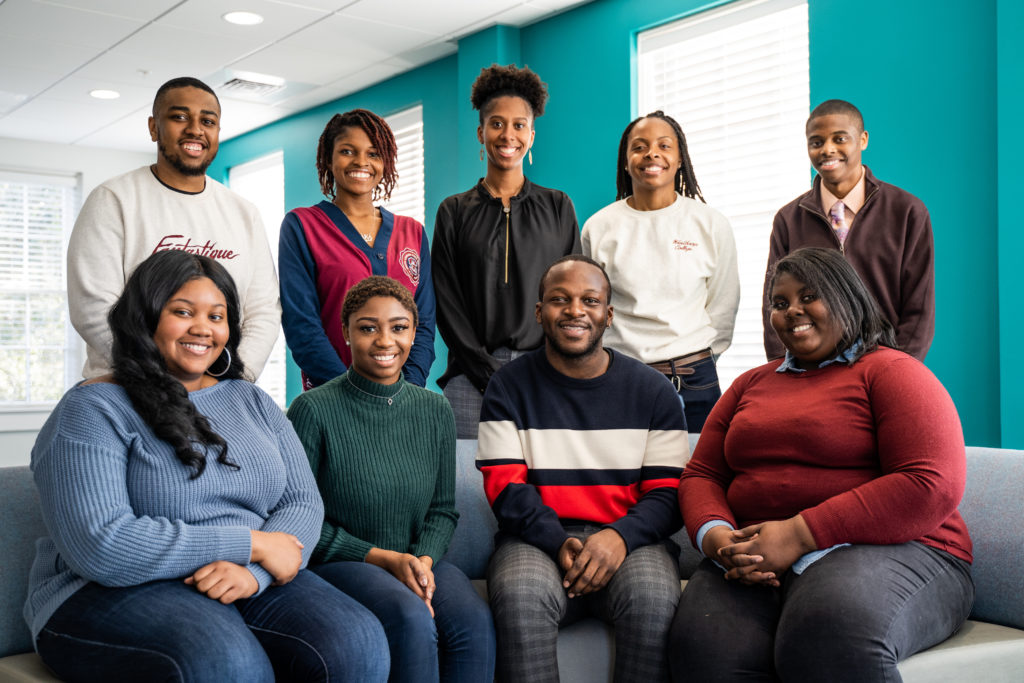 Five years ago, nine innocent black lives were taken by a self-avowed white supremacist during a Bible study at Emanuel AME Church.  Many today in South Carolina will still be able to recall exactly where they were on the evening of June 17, 2015, when they heard the news, when they realized this had happened in their own town, their own state. It was more tragic than anything many of us had ever collectively shared in a lifetime.
Today, as we see a groundswell of movements calling for racial equity and justice in the wake of George Floyd's death in police custody, many are rightfully asking whether any progress has been made in these past five years. But at Coastal Community Foundation, we are consistently reminded that the work that we've done together with our partners and communities does advance equitable outcomes for people of color in our region.
One success story we're proud to uplift today is of the Rev. Pinckney Scholarship Program launched at Coastal Community Foundation by anonymous donors in the wake of the Emanuel AME tragedy. This month, four years after the program began, the first class of Pinckney Scholars graduated from college — underscoring the program's success.
WATCH: First class of Rev. Pinckney Scholars graduates from college
The donors, recognizing South Carolina's long history of systemic racism, were inspired to do something that would benefit communities of color in a lasting way. They chose to design this opportunity specifically for African American students of Beaufort, Charleston and Jasper counties.
The program is named after Rev. Pinckney, one of the nine victims, a former state senator and senior pastor of the church who cared deeply about education. While the program wasn't meant to right the wrongs committed that day at Mother Emanuel, it carved a new space for young black students to be supported and celebrated by their community as they pursued their passions, from art to social justice to medical science.
Eliana Pinckney, the daughter of the late Rev. Pinckney, said the outcomes for the first graduating class of Pinckney Scholars would have made her father proud.
"Hearing them talk and hearing them share their experiences about how passionate they are about leadership and community service and giving back, just reminds me of my father," she said. "Something like this named after him would honestly put the biggest smile on his face."
The Rev. Pinckney Scholarship Program was the first of its kind at CCF. Scholarships have been part of our programming for decades, but this was the first one to provide promising students with financial support as well as regular supplemental programming throughout college to enhance their academic and professional development. Alleviating the financial stress of attending college allowed the Scholars space to focus on their studies, get involved on campus, and pursue exciting opportunities, with the safety of knowing a team of people were back at Coastal Community Foundation supporting them.
"The last four years of working with these students has woven us together in a bond that will last beyond their time in this program," said CCF Program Officer Caroline Rakar, who oversees the Rev. Pinckney Scholarship Program. "I have watched them grow, overcome adversity, and challenge the statistics. The pride I feel for each of them and their accomplishments is overwhelming."
The graduating Pinckney Scholars, many of them first-generation college graduates, shared why this approach was so beneficial for them in interviews with Coastal Community Foundation. They explained that annual gatherings with fellow Pinckney Scholars at other schools helped them build a sense of community among like-minded students who shared many of the same experiences and values. It became a support system, where students could help each other navigate opportunities and challenges they faced throughout college.
Perhaps that's one reason the retention rate for the program remains at about 97 percent, while the national college retention rate among African American students hovers at around 63 percent.
Beyond that, the graduating Scholars shared that they felt just being part of a program named after a man like Rev. Pinckney inspired them to emulate him in their everyday lives.
Carmen Hamilton, one of the graduating Pinckney Scholars, shared words of inspiration for the next class of scholars.
"I hope to see the next generations of Rev. Pinckney Scholars continue to grow as people, be progressive and exude black excellence even more than this first group of graduates," she said.
Below, we shared what each student reflected on as they completed the Rev. Pinckney Scholarship Program and embarked on their next journey.
Presenting the 2020 Class of Reverend Pinckney Scholars
Altoria Brown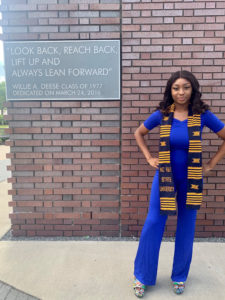 Altoria Brown, from North Charleston, graduated from North Carolina A&T State University with a degree in Criminal Justice and Crime Scene Investigation. In her career, she plans to incorporate restorative justice practices so that troubled youth are supported rather than neglected, or worse, incarcerated.
"Helping young people to succeed is so important to me because students who might be struggling with their academics or behavioral problems should not be brushed to the side," she said.
She shared the program has been transformative for her personally.
"Being a part of the first graduating class of Rev. Pinckney Scholars means more than I can explain, to be honest. It has given me something important to stand for and has helped me view myself as a leader," she said. "This scholarship changed everything for me. It made me not just think about surviving but actually living in the moment and having a purpose"
Brian Delisline
Brian DeLesline, from Edisto Island, graduated with an English degree from Charleston Southern University and plans to become an English teacher, ideally in the same community he grew up in. Brian started his Masters of Education in Administration and Supervision from Liberty University after recently receiving his teaching certificate, and he is waiting on his contract to teach middle or high school next year at Baptist Hill, where he attended high school.
"I want to make an impact on the kids there and hopefully be a guiding force to help show them that people from their area can do great things," he said.
Brian said he looked up to Rev. Pinckney as an advocate for education, and he feels the scholarship program inspired him to emulate Rev. Pinckney in college and in his career.
"Having this scholarship, and being a representative of Reverend Pinckney, makes you want to go and do even greater things. Education was important to him, so being a part of this program definitely motivates me to pursue the highest level of education I possibly can," he said.
Carmen Hamilton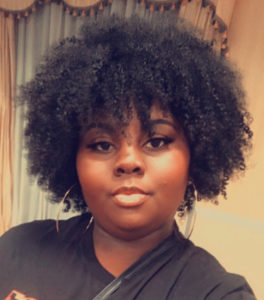 Carmen Hamilton, from Tarboro in Jasper County, earned her degree in Nursing from Charleston Southern University. She plans to do an externship for at least a year in ER/Trauma before attending school to earn her Nurse Practitioner's Degree in the fields of FNP (Family Nurse) or Anesthesia. She was inspired to begin a career in the medical field to help address the racial inequities in the American healthcare system. "I saw there was a shortage of African Americans in the medical field, and I am a big believer that you may sometimes need someone who looks like you to explain things," she said. "There's also a big health disparity amongst my community and I really want to bridge the gap to help African-Americans become healthier people physically and mentally."
Carmen shared that representing Rev. Clementa Pinckney's legacy helped her think about her own legacy and how she operates in her community and her family.
"Being a Pinckney Scholar means a lot to me. It helps me to think critically and be accountable for my actions as I know my actions are not just a reflection of me and my family but also this foundation and Rev. Pinckney's name," she said.
Christian Carter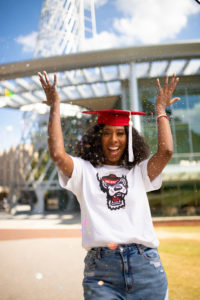 Christian Carter, from Beaufort, earned her sociology degree from North Carolina State University. She will pursue a Master's Degree in Social Work in the hopes of working with nonprofits to mentor young people in the community she was raised in.
"The Rev. Pickney Scholarship Program has instilled in me how important it is to embody the spirit of 'giving.' What I do isn't really about me; it's something so much greater. I know that I have to give back, and I want to, because of the support someone else has shown me," she said.  "The Rev. Pinckney scholarship allowed me to venture out into the world and do what I wanted to do, which was further my education. It's been great to have something like his legacy to live up to and even exceed. I want to do more and accomplish my goals so that motivation doesn't stop here"
Denzel Wright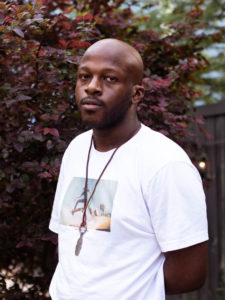 Denzel Wright, from Edisto Island, studied Studio Art at College of Charleston, where he honed his craft in photography in charcoal painting.  He now hopes to get involved with Teach for America and further develop what he wants to present in his artwork. Also, he recently launched his new website for his artwork, denzelwrightstudios.com. He said the Rev. Pinckney Scholarship Program was transformative for him in several ways.
"Receiving the Rev. Pinckney Scholarship was very empowering. Being a part of this program shows that no matter what downfalls may happen in life. you can't dwell on them. You can even use them to create a positive outlook and make a change," he said. "After getting this scholarship, I realized my true potential. Knowing that people believed in me, that's when I started to change how I wanted to live my life, what I wanted to do with my education and how I hoped to affect my family."
Now, he believes the scholarship has shaped how he views his own legacy.
"Being a first-generation student and receiving this scholarship, it made me think more seriously about what I wanted to be remembered for. It made me think, 'What can I do in my life that could affect someone else's in a great way?'"
Henry Jones III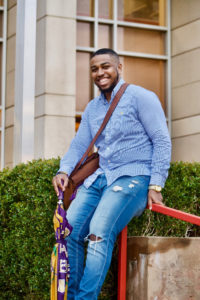 Henry Jones III, from Beaufort, earned his degree in exercise science and physical therapy from the University of South Carolina-Upstate. Now, he is applying to doctoral programs to pursue his career in physical therapy.
"Being given the title of 'Rev. Pinckney Scholar' has been very surreal. It means so much just to have the honor to be able to uphold his legacy knowing the kind of man Reverend Pinckney was," he said. "Being part of this scholarship put me on a bigger platform. It has helped me hold myself to a higher standard and made me more cognizant of what I do and how I do it."
Kayla Hasty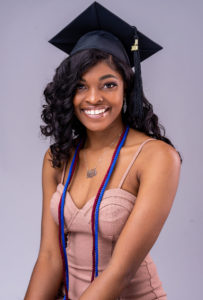 Kayla Hasty, from Robertville in Jasper County, earned her biology degree from South Carolina State University. She will be attending Touro College of Osteopathic Medicine in Middleton, New York with the goal of becoming a Doctor of Osteopathic Medicine with a specialty in Family Medicine or OBGYN.
"Receiving this scholarship made me think about so much more besides myself and helped me start to have thoughts about becoming a doctor," she said. "The pride I have in being associated with the Pinckney name stems from where I can end up thanks to it. I thank God for this opportunity; I can't find the words. This is my family now."
Kierra White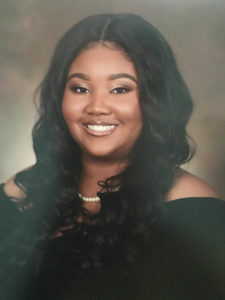 Kierra White, from North Charleston, earned her biology degree from Spelman College and now plants to attend medical school and pursue a career as an OBGYN. She said the Rev. Pinckney Scholarship Program and inspired her to achieve as much as she could academically.
"Once I got the confirmation that I was awarded the Reverend Pinckney Scholarship, I felt like now I have to go extra hard and be even more serious about school than I already was," she said. "I wanted to be sure we were carrying on Reverend Pinckney's legacy and following in his footsteps by being courageous and doing things to help the community."
She also appreciated that it gave her a community of like-minded students.
"Being a part of this group of scholars who are also pursuing their careers is an inspiring thing; it gives you a sense of community," she said.
Monejah Black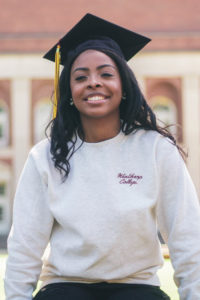 Monejah Black, from Charleston, graduated with a degree in mass communications from Winthrop University. She is interested in furthering her education in broadcast journalism and television media, and has been accepted to graduate school at Syracuse University and Northwestern University. She plans to take a gap year before enrolling.
"Getting awarded the Rev. Pinckney Scholarship and being a part of this group of scholars helps keep you grounded and focused. I probably wouldn't be where I am without this program," she said. "Remembering that you are representing someone with so many accolades and achievements gives you something to live up to and strive for."