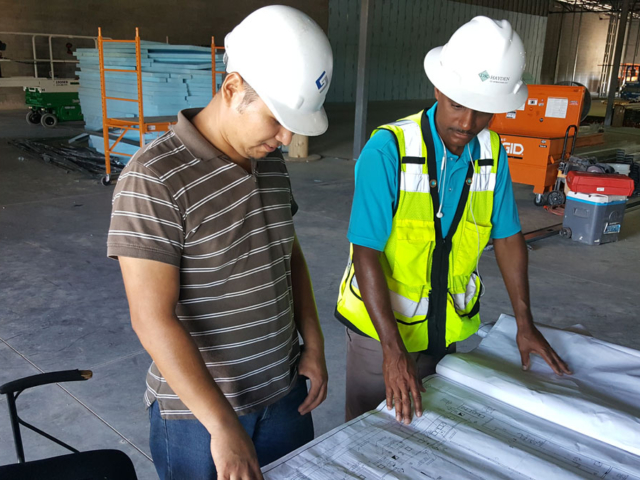 Coastal Community Foundation has taken another significant step in the effort to provide more economic opportunities for all people in the South Carolina Lowcountry.
As noted in our blog post on February 5th, the CCF board has begun devoting dedicated funds to Place-Based Impact Investing, a new program to make targeted capital investments that address social issues.
CCF reached out to coastal nonprofits and local businesses, and after 18 months of assessing similar programs, identifying best practices, and teeing up a launch, CCF set aside $3 million in funding for three approved organizations.
DK Hayden, a family-owned construction business operating across South Carolina, North Carolina and Virginia, is the second organization to be selected for the program.
Considering our aim to make a big difference in the community, DK Hayden's proposal was hard to overlook. Their application was to secure funds for a program that enables the company to provide local employment for minority contractors who would not typically have
an opportunity to work on large-scale projects. They also intend to establish cohesive and long-lasting strategic business relationships with key companies and professionals who are leaders in their industry sectors, in order to foster ongoing economic opportunities in underserved communities.
For CCF, this presented a tangible way to help minority-owned businesses benefit from the booming regional economy.
Providing all people with access to economic opportunities in coastal South Carolina is one of the three top priorities identified in CCF's Civic Engagement Agenda and will be a central focus for the CCF's work moving forward. The Civic Engagement Agenda was created last year to identify and direct resources to key issues facing the nine coastal counties in CCF's service area. The process involved small group discussions with more than 500 residents along the coastline, and the top three issues that emerged were: access to economic opportunity, education and affordable places and inclusive spaces.
Specializing in general construction, demolition, framing and drywall, DK Hayden provides a thoughtful and impactful approach for all of their undertakings.
Although the terms of our arrangements with all PBII recipients are private, we do acknowledge that each recipient of PBII grants has agreed to clear payback schedules and reporting requirements.