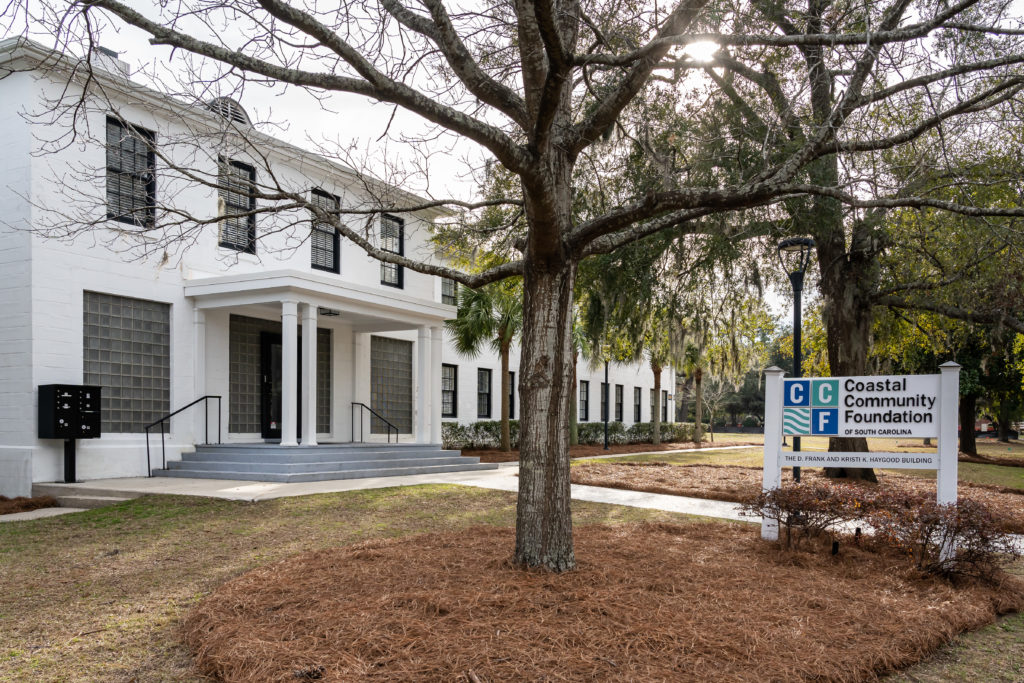 FOR IMMEDIATE RELEASE
Feb. 7, 2020
Contact: Abigail Darlington
843-723-3635
Abigail@coastalcommunityfoundation.org
Beaufort, S.C. – Coastal Community Foundation, a philanthropic organization serving coastal South Carolina, has begun a new chapter in the Southern Lowcountry region of Beaufort, Colleton, Hampton and Jasper counties with the launch of its largest grant program yet in the region as well as an advocacy initiative to stand up for policies addressing community-wide issues. Together, these initiatives will significantly increase the Foundation's presence and impact in the region.
With support from a generous anonymous donation, the Foundation has launched the Catalyst Grant program supporting nonprofits' large-scale projects that address community-wide issues through collaborative, equitable and innovative approaches. With this addition, the foundation's annual grantmaking in the region will exceed $1 million.
"We call this the Catalyst Grant because we want to spark lasting, positive outcomes in the Southern Lowcountry region by supporting bold ideas," said Edie Blakeslee, Vice President of Grantmaking and Community Leadership. "The nonprofits serving this region have so much community wisdom, but we know how difficult it can be to pursue big ideas if you're working on a tight budget with a small staff. We asked ourselves, 'What if that barrier was eliminated? How much good might we be able to do?'"
The program's first grant totaling $750,000 was awarded to Hopeful Horizons, a children's advocacy, domestic violence and rape crisis center based in Beaufort County. This significant investment — among the largest single grants ever awarded by Coastal Community Foundation — will enable the nonprofit to expand its service and open a satellite office in Colleton County, which has the highest rate of child abuse cases in South Carolina.
At this new office, Hopeful Horizons will support victims of child abuse, domestic violence and sexual assault with intake assessments, forensic interviews, therapy, support groups and other critical services.
"We are honored to be chosen as the first recipient of the Coastal Community Foundation's Catalyst Grant," said Kristin Dubrowski, CEO of Hopeful Horizons. "This investment in our work allows us to make a broad array of life-changing services much more accessible to survivors of child abuse, domestic violence and sexual assault living in Colleton County."
The Catalyst Grant is one of four categories of The Beaufort Fund, the Foundation's annual grants program that supports nonprofits serving the Southern Lowcountry region. This year, 75 nonprofits were awarded a total of $826,567 through the Beaufort Fund. Since it was established in 1998, the Beaufort Fund has awarded more than $10 million in this region.
The Foundation's work moving forward in the Southern Lowcountry will be enhanced through advocacy efforts seeking reforms in areas such as education, housing and the economy. The foundation's first-ever Policy Agenda lays out the eight policy areas the Foundation will prioritize in its advocacy work in 2020.
"Our strategies to advance the long-term success of our communities in coastal South Carolina have always included grantmaking to support regional nonprofits, incubating grassroots causes and facilitating solutions to community-wide problems. Today, we're adding advocacy to that toolbox," said Darrin Goss, President and Chief Executive Officer of the Foundation.
Coastal Community Foundation of South Carolina is a 501(c)(3) nonprofit that works to create vibrant communities by uniting people and investing resources across Beaufort, Berkeley, Charleston, Colleton, Dorchester, Georgetown, Hampton, Horry and Jasper counties. Through our tools for long-term charitable giving, we help individuals, families, businesses and organizations be the reason why communities thrive in the nine counties we serve along South Carolina's coast. To learn more, visit coastalcommunityfoundation.org or call (843) 723-3635.
###