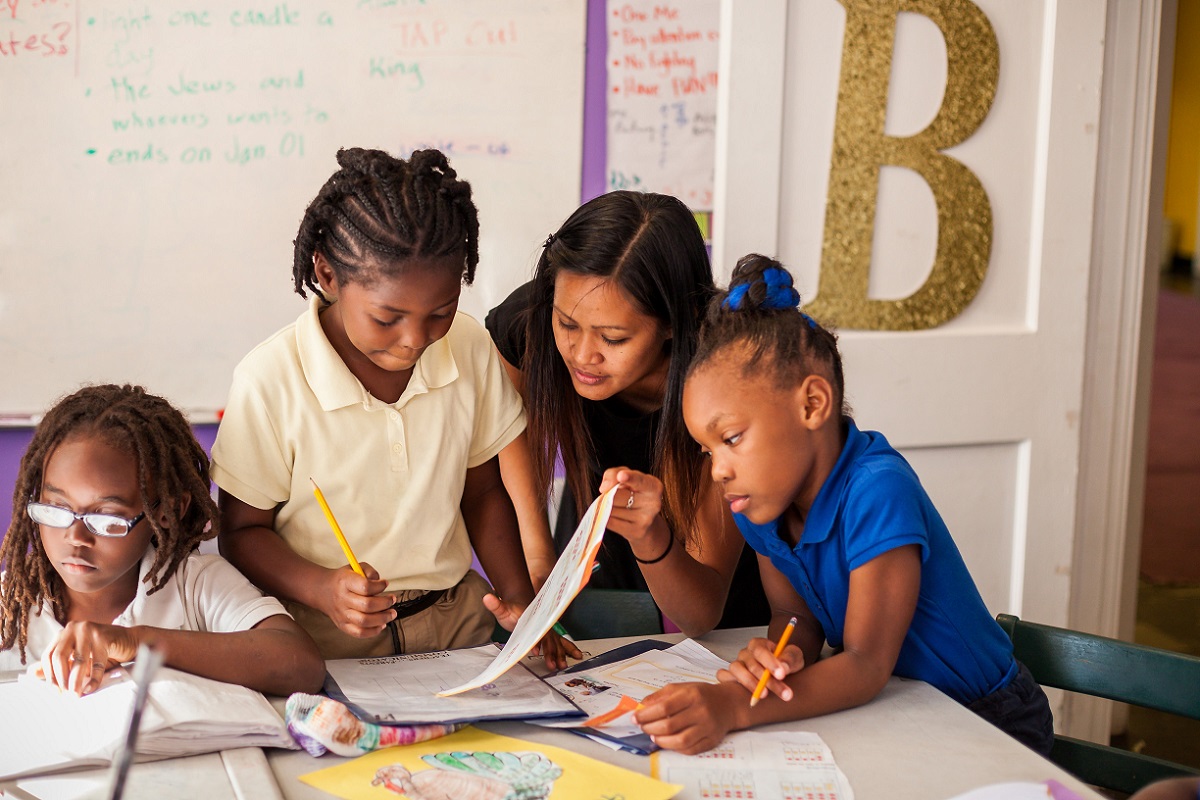 Have you thanked a teacher lately? It's teacher appreciation week from May 1-7, 2022 — and we have the perfect way to show some love to the educators who shape our future leaders in coastal South Carolina!
DonorsChoose.org, an online service Coastal Community Foundation helped bring to South Carolina teachers in 2005, works to address racial and socioeconomic inequity in school funding by making it easy for anyone to support a classroom in need. Through this unique platform, public school teachers throughout the Lowcountry region submit requests for equipment, technology, and other supplies for donors like you to help fulfill.
DonorsChoose supports teachers and students of color, in addition to schools that serve low-income communities.
Each year, through a variety of endowed funds established at Coastal Community Foundation to support local teachers, we work with a committee to select and fulfill tens of thousands of dollars in teachers' requests on DonorsChoose.org.
For the 2021 school year, the Foundation awarded $23,506 which supported 68 teachers from 48 different schools. The funding helped kick start, fund or complete 72 different projects — ranging from providing instructional technology, lab equipment and art supplies for classrooms to purchasing food, clothing and hygiene products for students.
You can help be the reason why teachers can always access the supplies they need for their students by supporting these endowed funds at CCF.
Thanks to our generous donors, CCF was able to play an integral role in bringing DonorsChoose to South Carolina. The Foundation not only provided seed funding for the first two years of its operation in SC, but also assisted with the program's communications efforts and the recruitment of volunteers.
Since its inception, CCF has awarded nearly $300,000 through DonorsChoose to schoolteachers throughout our nine-county service area — supporting literacy and language, the arts, health and sports, and much more.
"My students and I are so grateful for your organization and your generous donation," said Donna Sams. "We are so excited to be able to use our new Canary scissors to safely cut cardboard for art and STEM projects. Thank you so much!"
Interested in supporting CCF's work to give back to local teachers? CCF has seven endowments that contribute to our funding, with funds restricted to support for Charleston County, Johns Island, or Northern Beaufort County, as well as several that support our entire service area. If you'd like to contribute, reach out to our Relationship Managers for more information.