CHARLESTON, S.C. – August 27, 2018 – Coastal Community Foundation (CCF) is pleased to welcome three new members to its Board of Directors. The personal and professional backgrounds of the board members range from investment strategy to public health and the pharmaceutical industry to technology.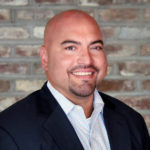 Larry Mercado currently erves as Managing Partner of the real estate investment firm, Mercado Holdings, LLC. He co-founded Mercom Corporation, then served as its first Chief Financial Officer before his retirement at the end of 2015. He has served the region with appointments to the board of the Frances P. Bunnelle Foundation, Georgetown County Economic Development Commission and the Grand Strand Technology Business Council. In 2009, the South Carolina Hispanic Chamber of Commerce recognized Mercado by naming him their Businessman of the Year. In 2013, Nikki Haley appointed Mercado an Ambassador for Economic Development in Georgetown County and greater South Carolina. Mercado holds a B.A. from the University of Virginia and completed the prestigious Stanford Executive Program at the Stanford Graduate School of Business. He is also a certified Project Management Professional.
Ronda Dean is the founder, President and CEO of Afaxys, Inc., a mission-driven firm that provides healthcare products and pharmaceuticals to public health family planning providers. Under her leadership, the company launched its Group Purchasing Organization in 2008 to negotiate affordable prices for customers and has become the largest supplier of contraceptives to clinics in the U.S. public health sector over the last five years. Prior to her work at Afaxys, she spent 16 years with Parke-Davis Pharmaceuticals, a division of Warner Lambert, where she served as Vice President and General Manager of the Women's Healthcare division. Dean also served on the company's management team, providing strategic and operational guidance to the U.S. pharmaceutical business. Dean has served on numerous boards over the years, including Johns Hopkins Medical Institutions, the Storm Eye Institute at Medical University of South Carolina, Wings for Kids, and she currently serves on the board of the New Morning Foundation. Ms. Dean holds an M.B.A. from the Fuqua School of Business at Duke University and a B.S. in Allied Health Sciences from the Ohio State University.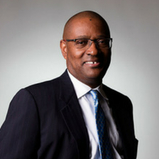 Anthony Ghoston is the current President and Chief Operating Officer of Dividend Assets Capital, LLC (DAC), an investment advisory firm that strategizes and offer solutions to meet the investment goals of institutional investors, private investors, and financial advisors. Prior to his work at Dividend Assets Capital, LLC, Ghoston was President of Huntington Bank's Mutual Fund Services Division. Prior to Huntington he was President and Chief Executive Officer with Unified Fund Services. Over the course of his career with both organizations, he held several positions including Executive Vice President of Operations, Senior Vice President of Fund Accounting and Fund Administration, and Chief Technology Officer. He has held executive positions with Huntington Trust Mutual Funds and Unified Series Trust, Ameriprise Advisor Trust, and Valued Advisor Trust. He is a graduate of Tulane University (MBA) and studied executive leadership training at the Ohio State University.
About Coastal Community Foundation
Coastal Community Foundation (CCF) helps create vibrant communities by uniting people and investing resources. Founded in 1974 to make a lasting impact through permanent, endowed funds for charitable giving, CCF embodies the core values of stewardship, integrity, inclusion with equity, and courage.
CCF serves nine counties across coastal South Carolina, manages more than $250 million in assets (among the top 100 community foundations in the nation), and awarded more than $13 million in grants in 2017. To learn more, visit coastalcommunityfoundation.org or call (843) 723-3635.