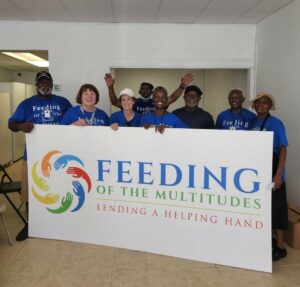 Since 2008, Coastal Community Foundation has granted $647,894 to nonprofits serving Berkeley County residents. The Giving Back to Berkeley County Fund was established by an anonymous donor to improve the quality of life in Berkeley County. This fund has supported 68 nonprofits in the county, with the greatest impact focused on human needs and education.
In addition to the anonymous donor, local utility company Santee Cooper has been a long-time supporter of the fund. The annual Celebrate the Season fundraiser contributes to the Giving Back to Berkeley County fund and five other nonprofit organizations. Celebrate the Season includes Holiday Fairs, the Tinsel Trot, and the Holiday Lights driving tour.
"Santee Cooper and our team members are proud to be able to give back to our community," said Santee Cooper President and CEO Jimmy Staton.  "It's especially rewarding to help raise money for the Coastal Community Foundation's Giving Back to Berkeley County Fund which helps lend a hand to people living right here in Berkeley County."
One local organization that has benefitted from the fund is Feeding of the Multitudes. This group works to improve the health and well-being of those in need by providing nutritious food in Cainhoy, Huger/Wando, and surrounding areas. With a grant from the Giving Back to Berkeley County Fund, Feeding the Multitudes bought a refrigerator truck and secured a space with refrigeration facilities to serve as an emergency food pantry.
To contribute to the Giving Back to Berkeley County Fund, click here.