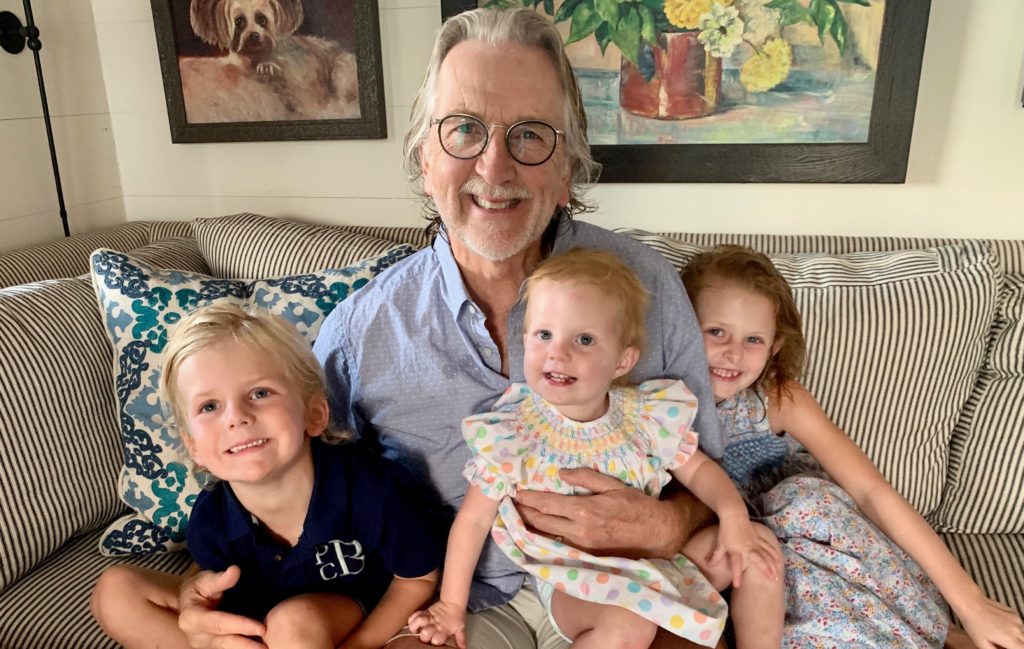 Paul Heinauer is a donor who embodies what it means to "be the reason why" through his fund at Coastal Community Foundation. Not only does he donate to causes he cares about, he focuses on bringing forth solutions to some of our region's greatest challenges, including education.
Paul is best known in the Tri-County region as the founder of Glasspro. He started the company with the first shop in North Charleston, ultimately expanding to 21 locations throughout South Carolina. The company was sold last year to Safelite, though the stores still bear the well-known Glasspro name.
Throughout his career as the face of Glasspro, Paul made sure to invest in the communities where he built his business. He established his fund for charitable giving at Coastal Community Foundation in 2007, and in those 13 years, he has awarded nearly $1 million in grants to many nonprofits and causes in the area.
Paul took a moment with CCF to discuss his work with his fund, his latest passion project and how he engages his whole family in giving back to our communities.
Q: Over the course of the last 13 years, your fund with CCF has awarded almost $1 million in grants to nonprofits throughout the tri-county area. What motivated you to begin and maintain this level of philanthropy in the community?
A: Our family has been incredibly fortunate, and we know that God calls us to be generous to others. We have also learned through this process of giving that our lives have been further enriched.
Q: You've recently begun working to bring a Cristo Rey school to Charleston. What inspired you to do this work and how do you think it will positively impact the community?
A: Cristo Rey is the nation's largest private high school network serving low-income minority communities. What makes it unique is that half of the school is funded through a work study program. Each student will work one day a week in the office of a participating business to learn invaluable job and life skills. The school is going to be a game changer for students and their families, as well as for the Charleston community. I encourage everyone who may have an interest to learn more by visiting their website CristoReyCharleston.org.
Q: In the past, you've supported CCF's operations, contributed to our Covid-19 Relief & Recovery Fund, and serve on our Development and Stewardship Committee. What would you say it is about working with CCF that has kept you so involved?
A: CCF has earned the confidence of our local community, with the track record to back it up, to be a highly effective conduit to assist those nonprofits who serve so many in need of some assistance. Serving on the Development and Stewardship committee has reinforced to me just how seriously CCF takes their responsibility to help facilitate getting needed resources to others.
Q: We've heard that you will be working with CCF to encourage your children to also be involved with philanthropy. Can you explain a little bit about why it's important to you that your whole family be committed to philanthropic efforts?
A: Our adult children Adam and Lauren, who are now 37 and 35 years old respectively, realize they have also been very blessed in many ways. Over the years, they have individually, and with their own families, benefited from "giving back". This year we decided to take it to another level and have CCF work with us as a group to make our focus as a family even sharper. We are confident this will reinforce not only what a significant impact we can make, but also what a privilege it is to give to others.