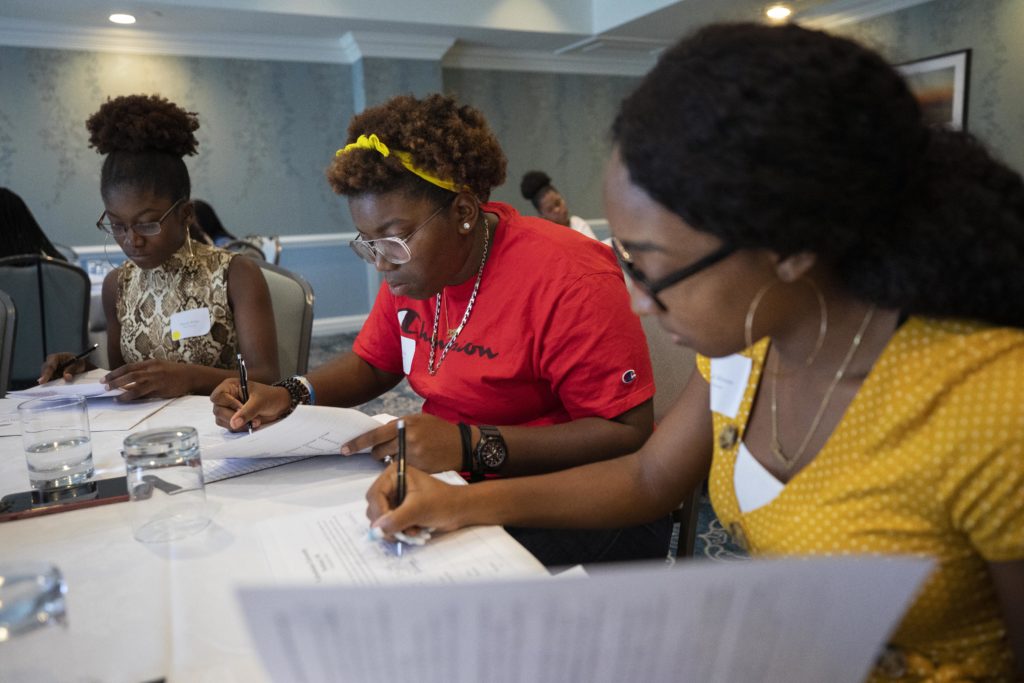 College is an enormous factor in social mobility—but it's not just getting into college that sets students up for success. Completing college is what makes a lasting difference in their lives.
That's why Coastal Community Foundation's Reverend Pinckney College Readiness Program, launched this year, has become a critical addition to the Reverend Pinckney Scholarship Program.
Research shows that although more black students than ever are attending four-year colleges, less than half of them are graduating. That's a much lower graduation rate than their white and Asian peers.  When you factor in socioeconomic status, the gap widens further.
Education experts often attribute this  to the fact that black students are more likely than white students to graduate from under-funded high schools with substandard curriculum, leaving them less prepared for the challenging coursework in college.
Coastal Community Foundation's Reverend Pinckney College Readiness Program works specifically with African-American students to help close the equity gaps that have persisted in South Carolina schools for generations. In 2018, just 2 percent of African American students in South Carolina who took the ACT measured as prepared for college.
College readiness and college access programs have become crucial in communities across the country, particularly in places where these services aren't offered in public schools.At Coastal Community Foundation, our in-house specialist, Zahra Gauthier, guides students through the ever-changing and complicated process of college admissions and provides opportunities for students to practice soft skills that will guide them through their education and careers. Zahra has taken students on a college campus tour in South Carolina, offered extensive coaching in college essay writing and helped them hone their job skills through resume-building and interview workshops.
The ultimate goal of the program is to support each student in choosing a college that is the best social, financial and academic fit.
CCF's College Readiness Program has been a tremendously helpful guide through this process on the road to college. They have (gone) above and beyond to provide guidance for applying for college, understanding the financial aspects of college and everything in between.
—Ebonie White, one of the high school students in the program's first class
Through the generosity of anonymous donors, Coastal Community Foundation established the Reverend Pinckney Scholarship Fund in 2016 to promote access to higher education for African-American students by awarding scholarships and providing resources through a tailored program throughout college. The College Readiness program expands services to even better meet the needs of Lowcountry students starting in their junior year of high school.
Starting in 2020, only students who have participated in the College Readiness program will be eligible for consideration for the Rev. Pinckney Scholars Program during their senior year of high school.
To learn more, go to www.coastalcommunityfoundation.org/college-readiness.