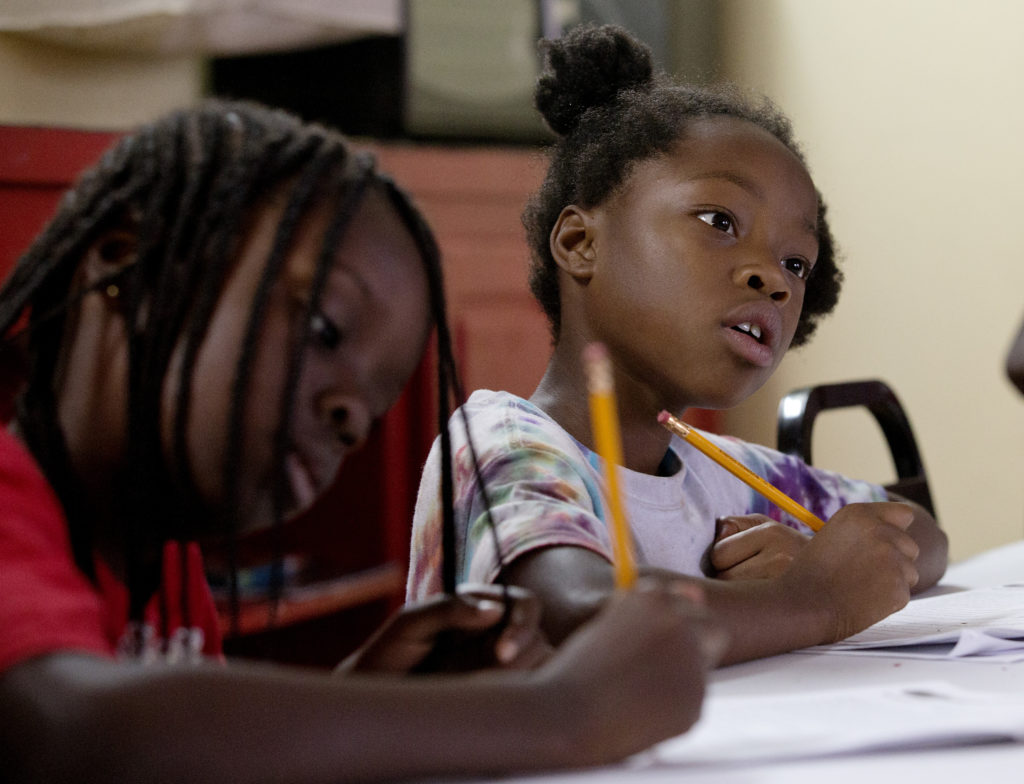 Communities across the state have called on our state leaders to pass comprehensive education reform, to address everything from teacher pay and retention to how we define "minimally adequate" performance in public schools. While the changes take shape and play out in the statehouse—likely in fits and starts—Coastal Community Foundation is working alongside donors to improve education in our nine-county service area.
We can't afford to wait on our elected officials to come to agreement on policy, so we continue to dive into the issues and lift up nonprofit efforts working to improve educational outcomes for all of our children, no matter where they might live or go to school.
What's the Civic Engagement Agenda?
Our work in education is rooted in what we gathered from the "community conversations" we have been facilitating up and down the coast since 2017. We've heard from more than 800 people living and working in our region, and the topics our Board of Directors prioritized are based fully on the themes that emerged in those conversations. We call this the Civic Engagement Agenda, and education is one of the four priority areas.
Successful collaborations
Education is certainly top-of-mind for CCF's donors.  In fact, in fiscal year 2018-2019, CCF provided nearly $4.5 million to education-related work in competitive programs, scholarships, funding collaborations and donor grant recommendations. One such example is when Boeing wanted to invest in the Liberty Hill community, which is adjacent to Boeing's North Charleston plant. Leaders of the facility reached out to Coastal Community Foundation to collaborate on a plan. Boeing's vision was to provide the community with a specialized STEM (Science, Technology, Engineering and Math) education program for students, starting in elementary school.
Through Coastal Community Foundation, Boeing provides financial support to Charleston County School District and the Charity Foundation to make the program a reality. This year, elementary and middle school students in the community have access to STEM-infused programming, and high school students are eligible for an apprenticeship program coordinated with Trident Technical College. The lead community-based entity, Charity Baptist Foundation, has reported that its students have demonstrated significant academic gains since the program launched in 2017.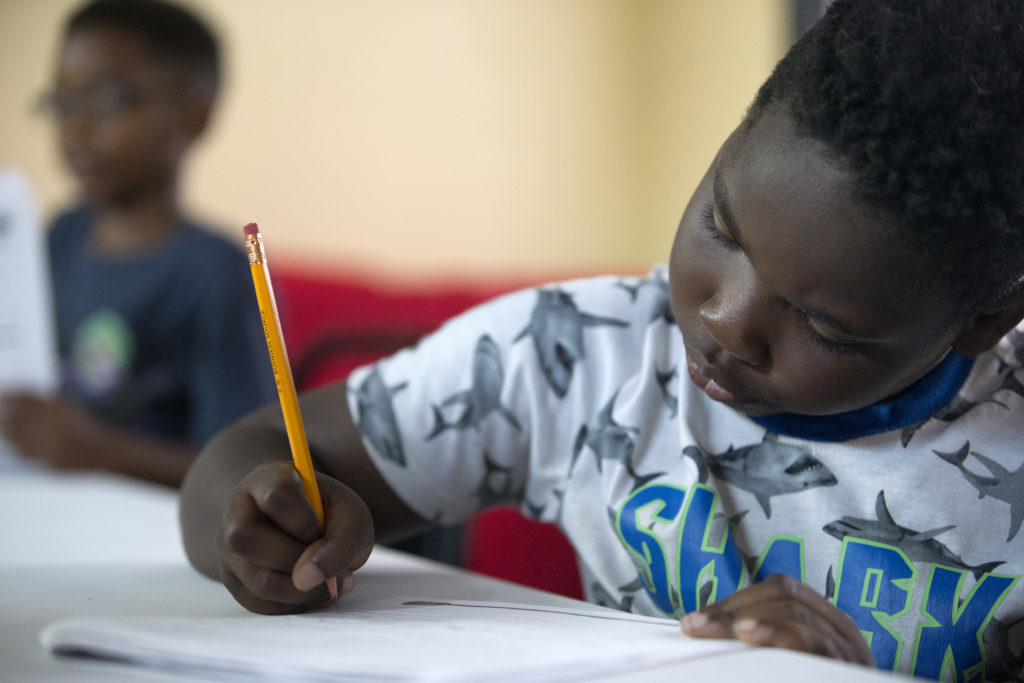 From the Stanley B. Farbstein Endowment, support was provided to Harry R. E. Hampton Memorial Wildlife's STEM programs: marine education camps and school programming for children in grades 5–12. Last year, more than 500 children in Charleston County alone participated. Both public and private schools take part as the programs tie directly to state standards and provide hands-on activities for students to demonstrate concepts, all in the natural environment. Kids can venture out on a catamaran into the intercoastal waterway, analyze water quality data, sample marine organisms, dissect a squid, and more.
Leadership where it counts
The Civic Engagement Agenda focus areas, including education, drive our community leadership work.  We know that funding alone cannot get us to across-the-board, stellar education outcomes for all youth, and we know that we must engage in other ways, utilizing our social, moral, intellectual, and reputational capital.  We're doing that in a few different ways.
Earlier this year, President and CEO Darrin Goss was asked by Charleston County School District to lead the Mission Critical Action Group for District 20. This took the form of facilitating "community conversations" on the Charleston peninsula, analyzing what was heard, and providing recommendations to the School District on how to improve education for all children. Tandem conversation were held in North Charleston and West Ashley, which provided recommendations from those areas as well.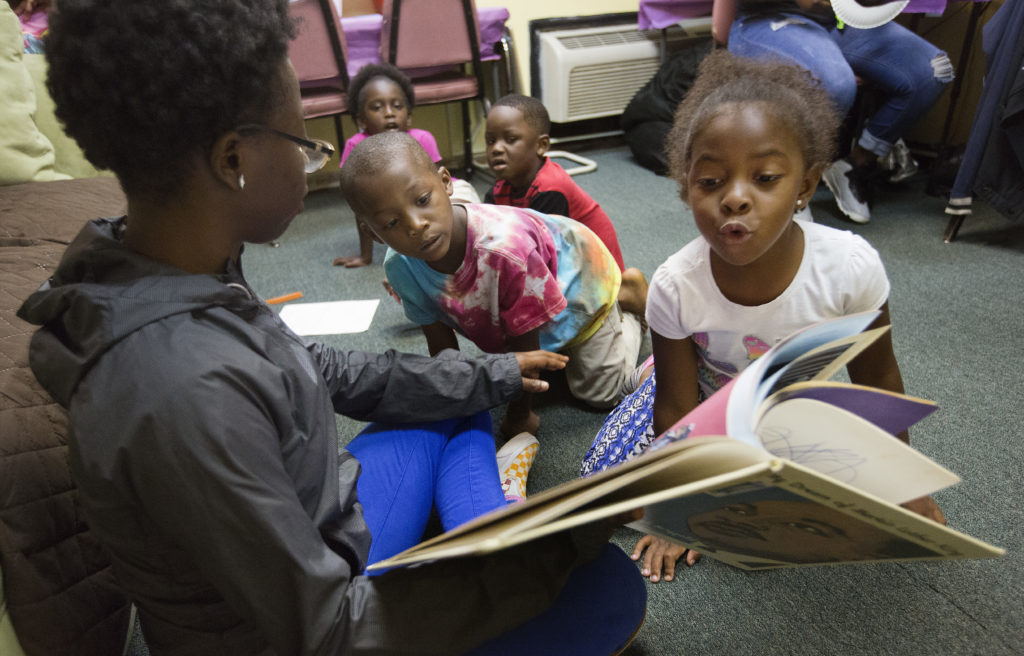 Darrin's recommendations, which included school mergers to bring up the performance of certain downtown Charleston schools, are currently being considered by the School Board. While we do not yet know what will take root from the recommendations, we know that any school improvement efforts must reflect the realities on the ground and be equitable in nature.
In 2020, CCF will expand its work to improve the policies affecting education across South Carolina. We are in process of creating the first-ever Policy Agenda for Coastal Community Foundation to illustrate our policy priorities and advocate for change.
Residents across coastal South Carolina are asking why some children can access quality education, while others cannot. They want to know why more isn't being done to reduce teacher turnover rates at Title I schools (those with high percentages of students qualifying for free or reduced-cost lunch), when we know that quality teachers are the key to achievement. When we heard from business leaders, they often pointed to the critical need for local, qualified talent for the jobs of today—and tomorrow.
We recognize that advocacy and policy are essential to change those systems and structures that have produced what we experience right now. As we enter this new chapter, we will provide our donors with updates and ideas for how to get involved.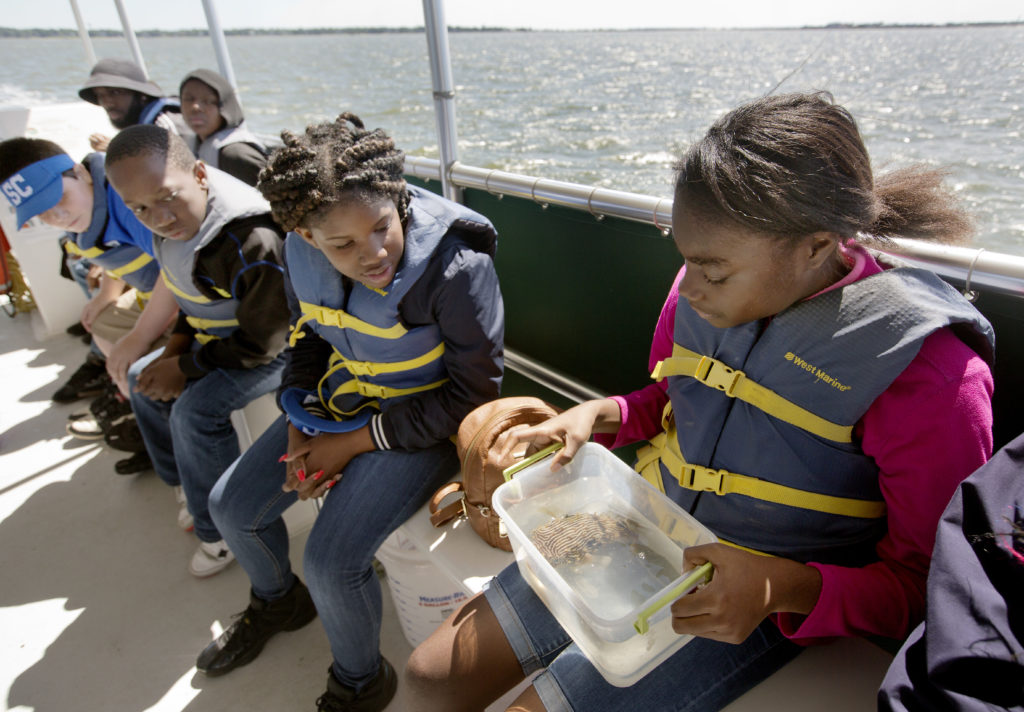 With so much to do, and so much on the line for South Carolina, one might wonder what to do.  Education is such a large-scale, complicated issue—yet we know that every action counts. Give us a call us to talk about your funding priorities. Think about giving your time, as there are so many organizations in need of people-power to support their work—whether through volunteering or serving on a board. We can make suggestions as to where to direct your time and attention.
Want to talk about how to collaborate on education solutions? Reach Edie Blakeslee at edie@coastalcommunityfoundation.org or Melissa Levesque at Melissa@coastalcommunityfoundation.org.