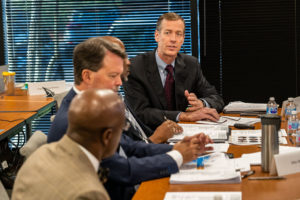 Is your organization's five-year strategic plan still relevant? Now more than ever before, your donors want to know your plans to reset and grow post-pandemic.
Coastal Community Foundation and SVP Charleston, a program and fund of CCF, will host the next installment of the L.E.A.D. webinar series next week on how to reassess your organization's strategic plan to determine changes in strategy that may be needed for the next year.
The webinar, led by The Winkler Group, will be held from 10-11 a.m. on Tuesday, Aug. 11. Register here now, as space is limited. You will then receive a confirmation with the information needed to join.
Don't miss this opportunity to get the tools you need to start modifying your strategic plan—or developing a new one—that positions your organization for growth and resilience.
CCF and SVP launched this webinar series this year to help nonprofit leaders navigate the new realities of fundraising and leading in uncertain times. The concept is L.E.A.D.: Learn, Engage, Advance, Deliver. For those who have missed our prior webinars,  you can access the recordings of each session below.
Engaging and Leveraging Your Board Virtually
We would like to extend a special thank you to Dominion Energy for supporting this effort and making the L.E.A.D. series possible.