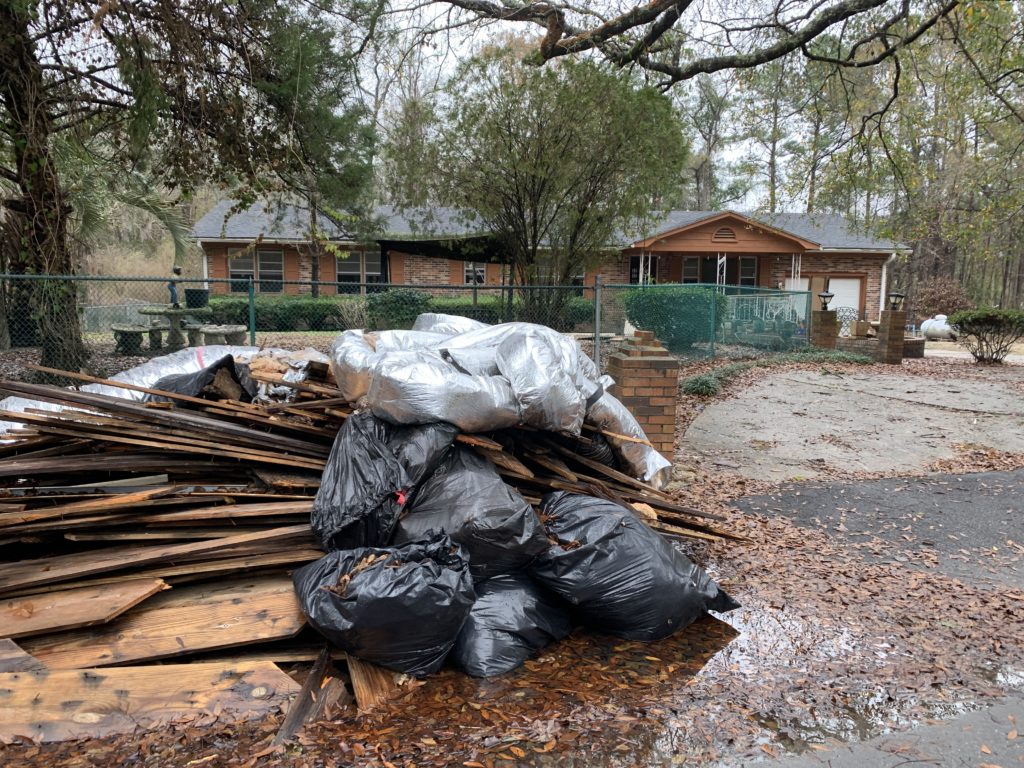 With hurricane season now upon us, we want to take a moment to thank all the generous donors who contributed to the Lowcountry Disaster Relief Fund established last year to help restore our neighboring communities after Hurricane Florence. Thanks to you, we have awarded more than $130,000 from this fund so far to organizations working on disaster relief and recovery across South Carolina, which have helped repair many homes in Horry and Georgetown counties. 
As coastal residents, many of us know just how quickly a disaster can disrupt someone's life and how much time, money and painstaking effort goes into restoration. Your generosity has helped make the process a little less painful for so many of our neighbors.
As we head into hurricane season, we encourage our donors to give again to our Disaster Relief Fund, which will not only continue to help with Florence relief, but will help us deploy resources quickly should another disaster head our way again this year. One thing we've learned for sure after working with disaster relief organizations this year is that every bit counts.
While much of the funding has been directed to our affiliate organization, Waccamaw Community Foundation, to assist in the Horry-Georgetown recovery efforts, CCF's Lowcountry Disaster Relief Fund remains open and continues to accept donations. Your ongoing support gives us the flexibility to address damages left by past disasters and support resiliency efforts to help our coast survive future threats. There is much work to be done across our service area, which also includes Beaufort, Berkeley, Charleston, Colleton, Dorchester, Hampton and Jasper counties.
For instance, recovery work is still being conducted in response to the 2015 South Carolina floods and Hurricane Matthew. This fund is designed to support long-term recovery efforts such as these, as well as immediate relief efforts if and when the need arises.
We also realize we can't always expect to rebuild the same way after every flooding disaster. In addition to recovering from the damages, we need to provide our communities and residents the resources to become more capable of withstanding floods and high winds. That means helping fund home elevations, or ensuring more vegetation is planted to help absorb excess water, to name just a few of many strategies we can employ. We want to be part of those meaningful solutions, and we firmly believe we can be with your support. Here's how to help: https://coastalcommunityfoundation.org/special-initiatives/disaster-relief/