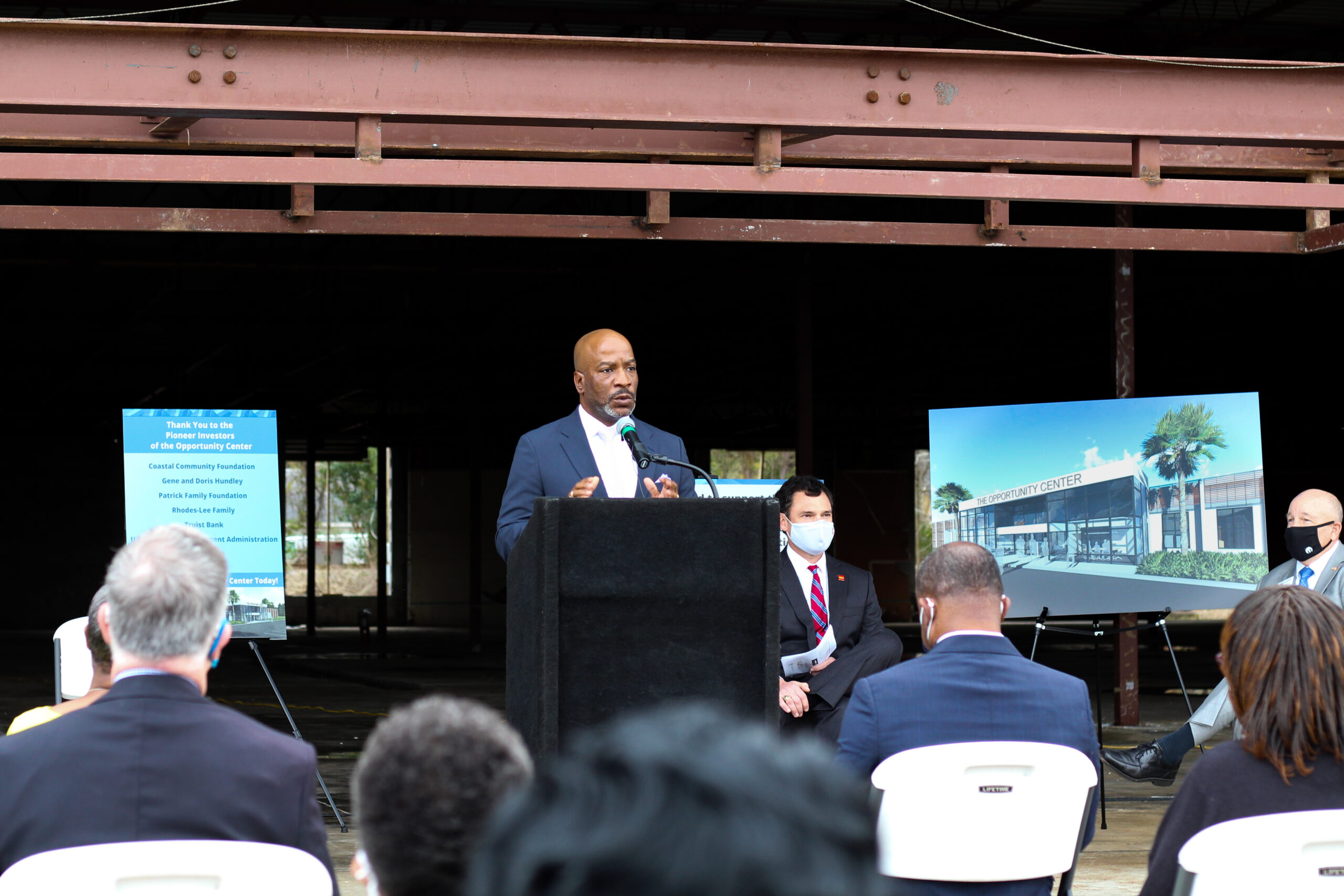 The new Opportunity Center, a project CCF invested $800,000 in through our Place-Based Impact Investing initiative, is almost ready to open its doors in North Charleston.
The unique space designed to impact low-wealth communities in the Tri-County region is a partnership of four South Carolina nonprofit organizations: Increasing H.O.P.E., Center for Heirs Property Preservation, and the S.C. Association for Community Economic Development, all located in North Charleston, as well as Homes of Hope based in Greenville.
Once open, clients from across the region will be able to access workforce development services, small business support, and co-working spaces all under one roof — making it a one-stop-shop for economic opportunity unlike anything else in the Lowcountry.
"This collaborative approach to our work should enable the anchor organizations to have a serious impact on the complex issues related to poverty and economic disparities that exist, especially in communities of color," said Bernie Mazyck, President and CEO of SCACED.
The four nonprofit partners bring a combined 75 years of experience to the project, specializing in community economic development, financial literacy and training, and small business development.
The Business Center & Economic Sustainability
One key component of the Opportunity Center will be the Business Success Center.
The Business Success Center will be an "ecosystem of entrepreneurship," said Dorothea Bernique, Executive Director of Increasing H.O.P.E. The program will focus on helping small business owners and entrepreneurs establish, scale and sustain their operations.
This program is especially important post-COVID explained Bernique.
"As we very well know, right now, minority business owners and small business owners, in general, have been the most impacted by COVID," said Bernique. "We were fortunately ahead of the curve in understanding the needs of that particular population. The Business Success Center will be a place that they can come into and receive technical assistance and services, or receive help with growing, establishing and maintaining their small business."
The Business Success Center will also serve as a business incubator and a collaborative workspace while offering training on an ongoing basis to support small business owners within the community.
In addition to providing programming such as the Business Success Center and serving as a centralized hub for multiple community development services, the Opportunity Center will serve as the new headquarters for the three North Charleston-based nonprofit partners — Center for Heirs Property Preservation, Increasing H.O.P.E. and SCACED.
As co-owners of the Opportunity Center, they will have the ability to cut costs through shared operation expenses while also continuing to generate revenue for their individual missions.
"Of course, as agencies, the impact will be to have the forever home," said Bernique. "We have the equity built into ownership as our agencies continue to grow."
CCF invests through Placed-Based Impact Investing initiative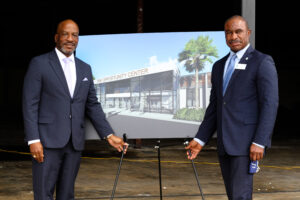 Through the Place-Based Impact Investing initiative, CCF invested $800,000 in the Opportunity Center — making us the largest local investor.
"When we received the support of the Coastal Community Foundation, it validated our efforts and showed the importance of the work we desired to do in the community," said Bernique. "We believe it helped us secure additional funding."
Launched in 2018 with an initial $3 million investment from the IMPACT Endowment, PBII allows CCF to actively invest in businesses and nonprofit programs that will achieve both a measurable financial return as well as a positive, social impact.
"The investment was equal parts financial return as well as social impact return," said Tess Martin, Director of Impact Investing and Treasury at CCF. "We ask and expect that the borrowers report back on social impact metrics and how the community is being served."
Additionally, Martin explained that this initiative is one of the key tools CCF utilizes to target our regions' core issues identified in the Civic Engagement Agenda, particularly affordable places and inclusive spaces, access to economic opportunity and education.
The Opportunity Center proved to be a worthy investment by advancing equitable access to opportunity across our region.
By providing legal services, business incubation, housing support and job training under one roof, residents of this region will be able to easily access solutions to some of the most pressing systemic barriers that often stand in the way of their success.
"The Opportunity Center will not only be the headquarters of three community economic development organizations, but will house a Business Success Center, a hub for the SC Small Business Community Navigator Program funded by the US Small Business Administration, a Woman's Business Center, and so much more," said Mazyck. "The Opportunity Center represents hope, opportunity, economic justice, and prosperity."