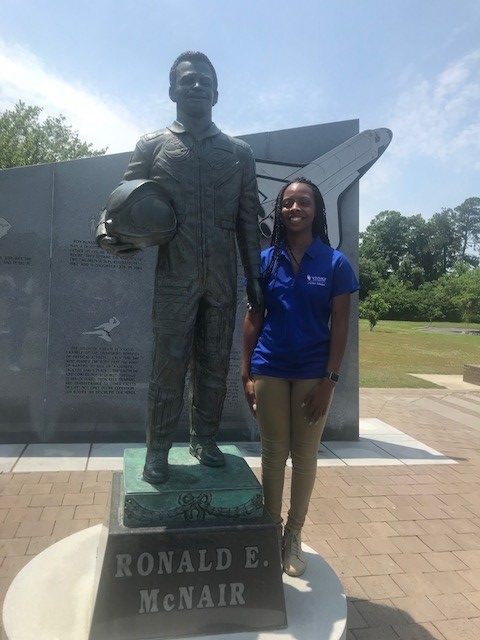 Unless you're a first-time reader, you are likely familiar with our Reverend Pinckney Scholars Program—created in response to the Mother Emanuel Church shooting. This program aims to increase access to higher education for African American students in Beaufort, Charleston, and Jasper counties. Now in its third year and 30 scholars strong, this program's inspiring students continue to excel in the classroom and contribute meaningfully to their communities. Fueled by ambition and the legacy of this program's namesake, their commitment to excellence does not stop when the school year ends.
This back-to-school blog series will allow readers a first-person glimpse into the exciting summer work and travels of our Pinckney Scholars.
From Monejah Black, Class of 2016 Pinckney Scholar:
I am Monejah Black, a junior mass communication major and film and content production minor at Winthrop University in Rock Hill, South Carolina. I am also a member of the first cohort of the Reverend Clementa Pinckney Scholars, established by the Coastal Community Foundation of South Carolina (CCF). Throughout my academic journey, CCF has been overwhelmingly supportive and beneficial to my success in and out of the classroom. I am blessed to receive their financial assistance, personal and professional development, while also honoring the name and legacy of Reverend Clementa Pinckney. I appreciate the guidance and leadership of CCF over the years. In this blog post, I will share my unique experiences from this past summer.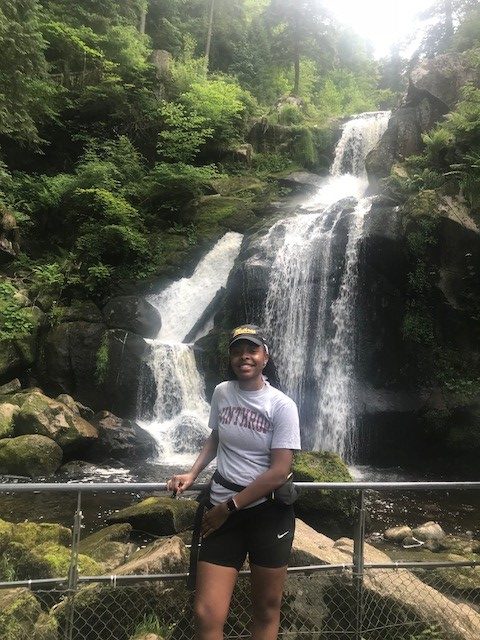 Summer 2018 has been the most cultivating, exciting, and remarkable summer ever. My season started in Kaiserslautern, Germany, where I spent two weeks for annual training with the United States Air Force at Ramstein Air Force Base. By far, this was the best two weeks of my life. I relished in the culture of Germany and I loved every aspect of living and working in a new environment temporarily. The food, the sites, and the people were the best parts of the trip. Perhaps the most refreshing moment of this trip was our visit to Germany's highest waterfall, the Triberg Waterfalls in the Black Forest. I am grateful that my obligation to serve allowed me to visit a new portion of the world and indulge in a culture that is different yet admirable.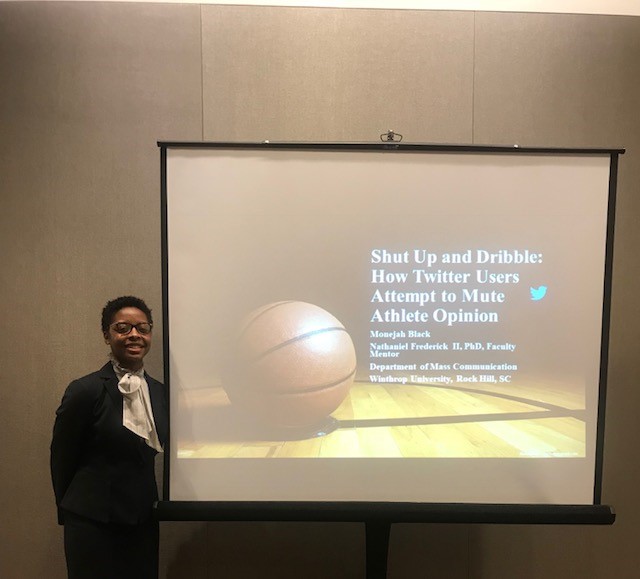 I returned to the states in June, and I immediately rejoined my other cohort of Winthrop McNair Scholars for our summer research session. The Winthrop McNair Scholars program is named after Dr. Ronald E. McNair, an African-American physicist and NASA Astronaut from Lake City, South Carolina. In many ways, Dr. McNair is similar to Reverend Pinckney in that both men were highly educated, accomplished, and well-respected for their work and service to their community. Dr. McNair's life ended in tragedy after the failed launch of the Space Shuttle Challenger in 1986, however his legacy is sustained through the Ronald E. McNair Post-Baccalaureate Achievement Program, which provides opportunities for low-income, first generation, and historically underrepresented undergraduate students to continue education, up to obtaining their PhD. As a part of the McNair Program, students develop and present research with the help of a faculty mentor. The title of my research was "Shut Up and Dribble: How Twitter Users Attempt to Mute Athlete Opinion." I analyzed the ways in which Twitter users responded to athletes who tweeted negatively about President Donald Trump, and created categories for certain themes that were prevalent throughout the tweets. After weeks of crafting our research, we traveled to Atlanta, Georgia to present at The 24th Annual Southeastern Association of Educational Opportunity Program Personnel (SAEOPP) Conference McNair/SSS Scholars Research Conference, a roundup of all undergraduate and graduate TRIO students from around the United States. Though I didn't place, I am extremely proud and satisfied with my research and presentation. Being that it was my first research project ever, my growth during the course of the summer and the experience of the conference were invaluable takeaways for my future research. I am happy to say that three of my peers placed, two in first place and one tied for second. Moving forward I will use the lessons learned from this summer to motivate and influence my future presentations.
After the conclusion of the McNair Scholars summer research session, I was given an unexpected opportunity to return home for the remainder of the summer and complete a Communications internship at the Coastal Community Foundation. I saw this is an opportunity to not only enhance my professional portfolio and learn skills critical to my career field, but also to learn more about the organization that has contributed so much to my success. This was my first internship, and working with the CCF firsthand allowed me to see all the behind the scenes work that goes into their outreach to the community. I primarily assisted with social media and some press releases for the organization, but I also got a feel for all the other components of the Foundation and how all the pieces fit together. I am thankful to all the staff for making me feel welcome and helping me grow professionally.
This summer has been great, even though I never saw the beach and I rarely got a chance to enjoy sunny weather (it rained a lot in Charleston). I'm happy to have diversified experiences to share and learn from. I hope next summer is even more exciting and stimulating.