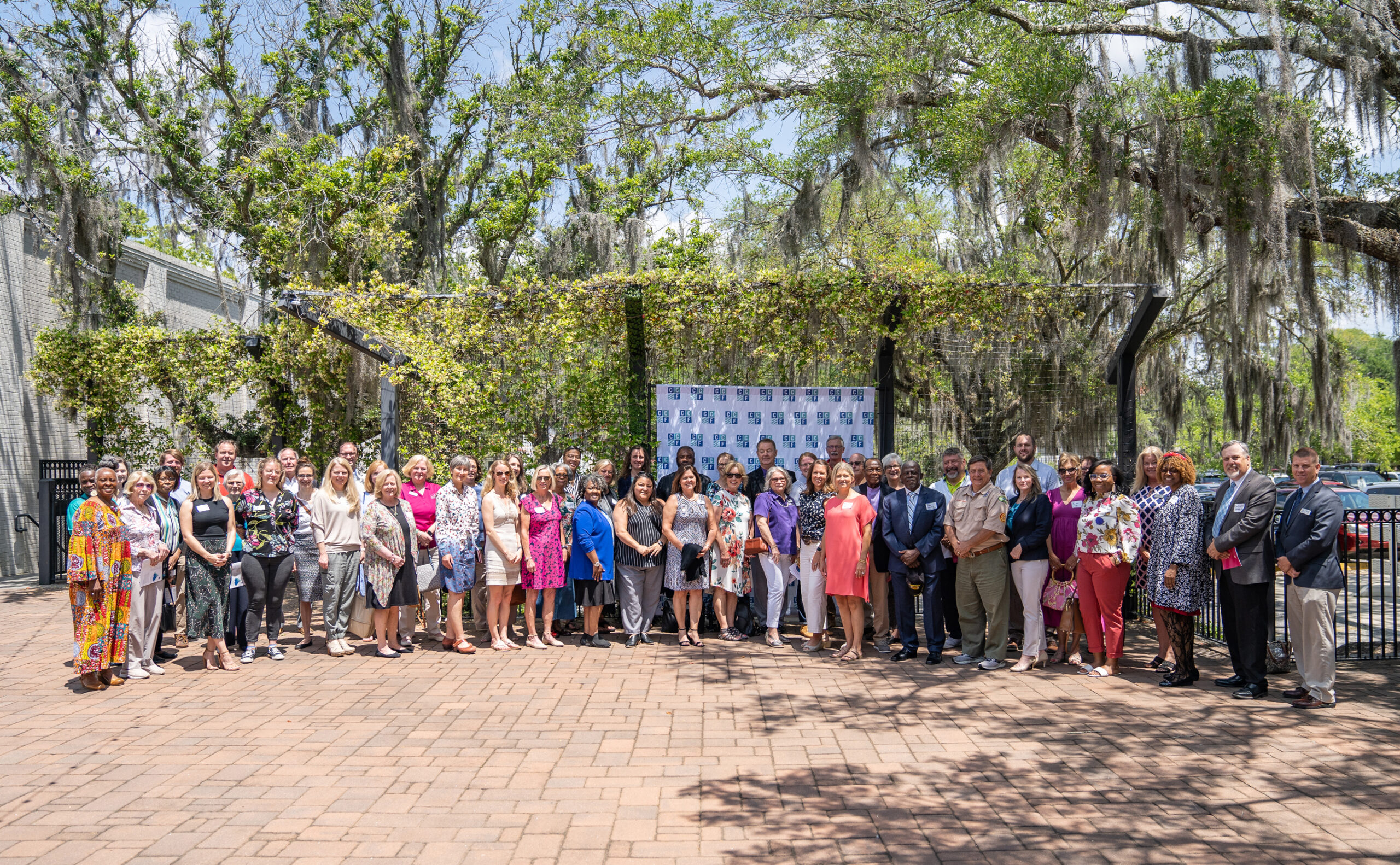 Since it was first established in 1998, The Beaufort Fund of Coastal Community Foundation has awarded more than $11 million in the South Coast region across Beaufort, Colleton, Hampton and Jasper counties.
For its 2021 cycle, the fund awarded $854,400 to 84 nonprofit organizations serving communities throughout the South Coast.
The Beaufort Fund accepts applications in three categories — the genesis grant, operational grant, and first-time grant — a structure intended to suit the needs of small, large and first-time applicants. This unique approach allows the selection committee to evaluate organizations that are similar in fiscal scope.
This year's funding supported everything from youth development and human needs to financial assistance and environmental protection. In addition, more than half the grantees received general operating support, an essential building block of nonprofit capacity.
For example, Bluffton Self Help, providing support, hope and direction for Bluffton residents facing crisis, was awarded $15,000 for general operating support.
The funding allowed Bluffton Self Help to continue its programming, including the Wellness Food Pantry, helping to combat food insecurity and hunger in our communities and its largest and most active program, the Emergency Financial Assistance Program, working to prevent evictions and homelessness in the area.
"Bluffton Self Help has had a long-standing partnership with The Beaufort Fund," said Kimberly Hall, Executive Director of Bluffton Self Help. "We rely on the funding to ensure we meet the immediate needs of our Bluffton neighbors in need. The recent funding from The Beaufort Fund allowed us to prevent homelessness and loss of utilities for families in our area."
The Celebration
 On Monday, May 2, Coastal Community Foundation hosted a special luncheon honoring the late donors and creators of The Beaufort Fund, Joanne and Alan Moses. Together with supporters, reception sponsors and nonprofit leaders from the community, CCF celebrated the Moses legacy and the grantees of the 2021 cycle at the Tabby Place at The Beaufort Inn.
Welcoming remarks were made by Veronica Hemmingway, CCF's Director of the Southern Lowcountry, followed by a special message from Bill Moses, the son of Alan and Joanne, and a toast led by Edie Blakeslee, Vice President of Grantmaking & Community Leadership at CCF.
CEO and President, Darrin Goss, delivered the keynote speech reflecting on the extraordinary impact Joanne and Alan had on the South Coast region through The Beaufort Fund — the single largest competitive grantmaking fund in the Foundation's history.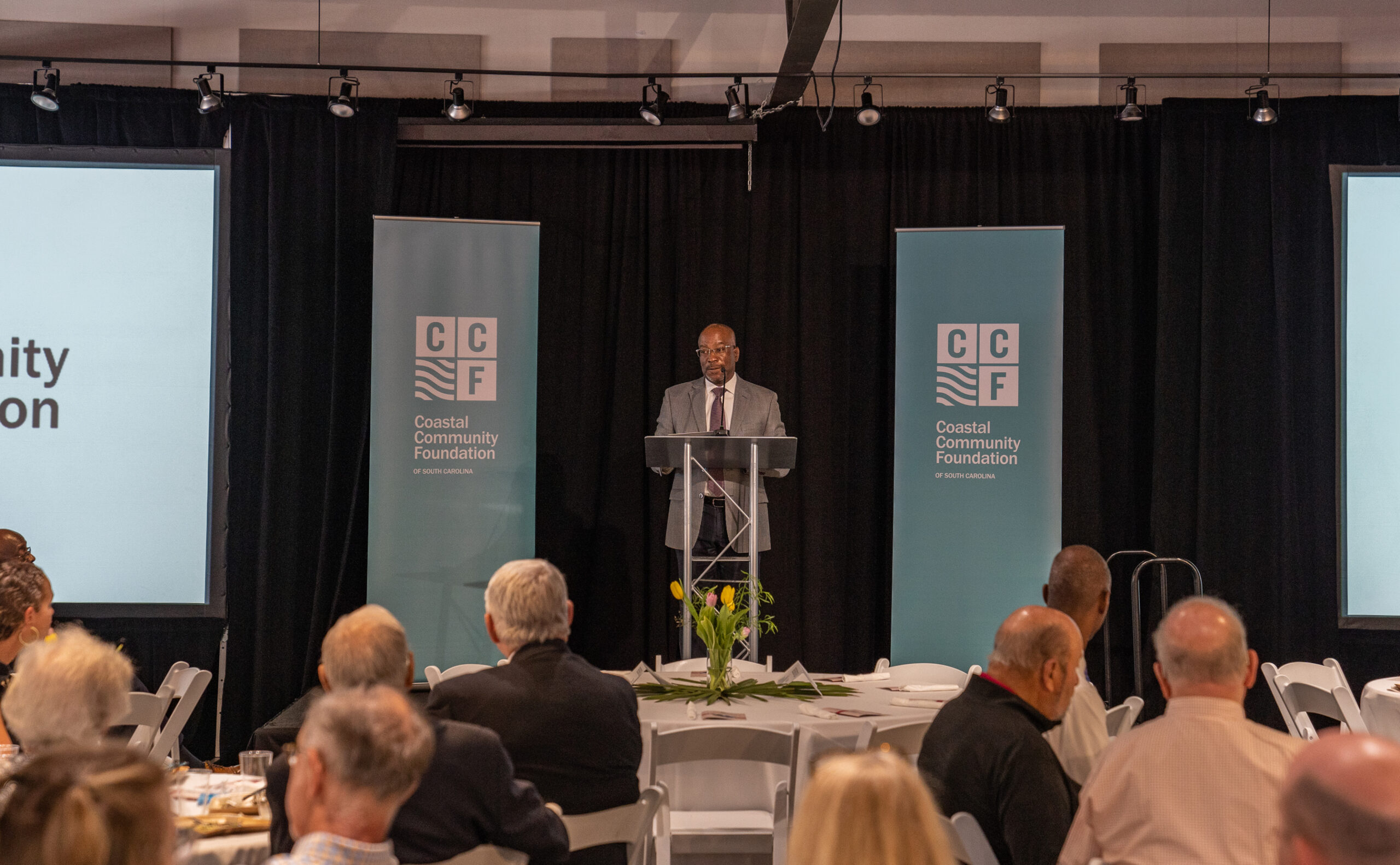 Goss highlighted the modesty of Joanne and Alan's giving through and involvement with CCF, serving on several committees and participating in nonprofit site visits with staff, where they got an up-close view of the nonprofits' needs and opportunities — all while staying anonymous.
"Speaking of their desire to remain anonymous and their names to not be revealed until their death," concluded Goss. "This is what Joanne had to say, 'maybe if a no name like us did something worthwhile, it might give others a hint to do likewise.'"
CCF is honored to carry on this legacy of love where thousands of people will get the support they need in the places they live across the South Coast of SC.
This celebratory event was made possible in part by sponsorships from The Beaufort Inn, the Kathryn and Gerald Schulze Endowment Fund, Woody Rutter, Wendy Zara and Dean Moss, Signature Catering & Events, Robinson & CO, P.A., Verify Investment Partners, Eat Local and Levin Gilley Fisher & Reid.
Below you will find a complete list of the 2021 grantees of The Beaufort Fund that were honored alongside Joanne and Alan Moses.
Education
Boys and Girls Clubs of the Lowcountry, Inc.
Boys & Girls Club of Bluffton
Junior Achievement of Greater South Carolina, Inc.
Adaptive Golf Experience, Inc.
KT Destiny Center, Inc.
Antioch Educational Center
Arts Center of Coastal Carolina
Boy Scouts of America Coastal Carolina Council, Inc.
Colleton County First Steps
Beaufort-Jasper YMCA of the Lowcountry
Colleton County Historical and Preservation Society
Best Buddies International, Inc.
Colleton County Memorial Library
Marshview Community Organic Farm
Born to Read, Inc.
Multiplying Good (formerly the Jefferson Awards Foundation)
Camp Wildwood, Inc.
Fennell Elementary School
Friends of Shanklin
Girl Scouts of Eastern South Carolina
Pat Conroy Literary Center Inc.
Penn Center, Inc.
Coastal Discovery Museum
Reach Out and Read – South Carolina
Service Corps of Retired Executives Association
The Children's Center
Literacy Volunteers of the Lowcountry, Inc.
Thumbs Up, Inc. Children's Learning Center
Environment
Beaufort County Open Land Trust, Inc.
Lowcountry Land Trust
Center for Heirs' Property Preservation
Coastal Conservation League
Port Royal Sound Foundation
 Health
Alzheimer's Family Services of Greater Beaufort
Beaufort Women's Center
American Cancer Society, Inc.
Angel Flight Soars, Inc.
Lions Vision Services
Beaufort County Memorial Hospital
Carmel Baptist Church and Ridgeland Med-I-Assist Program
Bluffton Jasper County Volunteers in Medicine
Meals on Wheels Bluffton-Hilton Head, Inc.
Edisto Indian Free Clinic
Mental Health America of Beaufort-Jasper
Nami Lowcountry
New Morning Foundation
Friends of Caroline Hospice of Beaufort, Inc.
Operation Sight
Good Neighbor Free Medical Clinic
Planned Parenthood South Atlantic
Pregnancy Center and Clinic of the Low Country
Ronald McDonald House Charities of the Coastal Empire
Second Helpings
Volunteers in Medicine Clinic
 Human Needs
Agape Family Life Center, Inc.
Jasper County Council on Aging
American National Red Cross – Carolina Lowcountry Chapter
Colleton County Council on Aging, Inc.
Love House Learning Academy
Lowcountry Autism Foundation
Collaborative Organization of Services for Youth
Lowcountry Food Bank, Inc.
Bluffton Community Soup Kitchen
The Disabilities Foundation of Beaufort County, Inc.
Memory Matters
Bluffton Self Help
Camp Happy Days
Family Promise of Beaufort County
Changing Our Image Now Project
Child Abuse Prevention Association
Palmetto Project, Inc.
Circle of Hope Ministries, Inc.
Helping Hand Center, Inc
Hopeful Horizons Endowment Fund
Programs For Exceptional People
Ronald McDonald House Charities of Charleston, Inc.
Seed in the Ground
Under One Roof Services, Inc.
Neighborhood & Community Development
Lowcountry Habitat for Humanity
Extra Mile Club of the Lowcountry
Neighborhood Outreach Connection
Social Justice
Lowcountry Legal Volunteers
Bluffton MLK Observance Committee
South Carolina Victim Assistance Network
You can help support The Beaufort Fund's work throughout the South Coast by donating online. The secure payment form allows you to designate your donation to The Beaufort Fund.