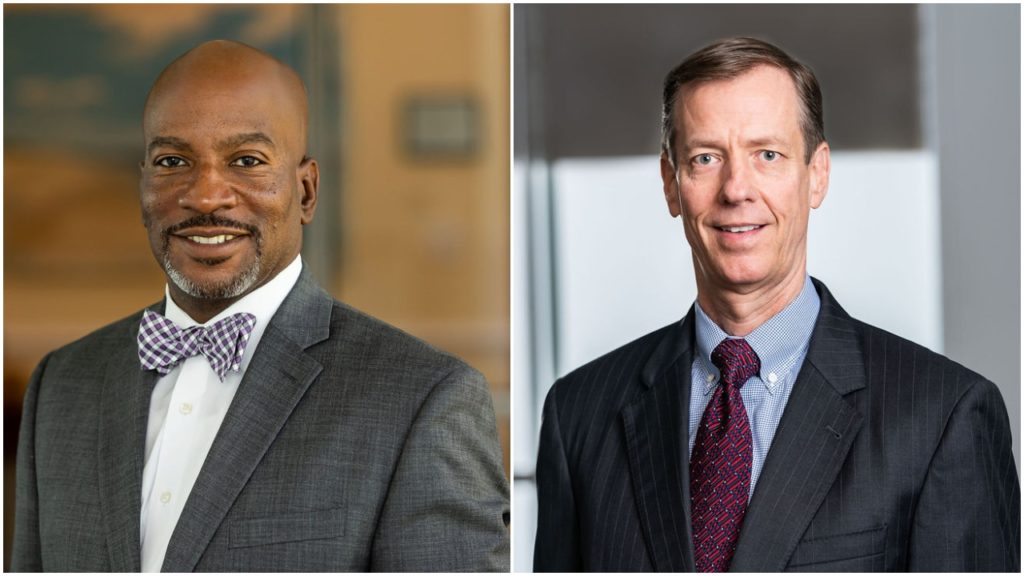 To our friends, donors, partners and community,
 As our communities cried out for justice and healing five years ago in the wake of the Walter Scott shooting and the Mother Emanuel AME tragedy, Coastal Community Foundation recognized we had a duty to show leadership in our region, to read reality truthfully and to confront the structural and institutional racism that makes much of our work necessary in the first place. What we also realized was that, to act boldly in these areas, we had to begin with ourselves.
Every day since 2015, we have been on that journey. Inclusion with Equity is integrated in our work as one of our four core organizational values. This lens has impacted every facet of our organization, including the ways in which we invest our assets, distribute our funding, engage our community, and view ourselves. We now require all staff and board members to participate in the Racial Equity Institute training facilitated by the YWCA of Greater Charleston, so that we all have a common understanding of how racial bias and racialized policies through the years have disadvantaged people of color and how those same policies have advantaged white people.
Most importantly, we have engaged in ongoing community conversations with nearly 1,000 South Carolinians to understand the greatest needs, challenges and hopes among people in our region. This has focused our work on what our communities truly need to thrive.
But when we see another black man die at the hands of police, or by other racially motivated attacks, the painful memories of Walter Scott and Emanuel AME come flooding back, and we ask ourselves, "Why is this still happening?" It's been five years since those tragedies in our region, 56 years since the Civil Rights Act was signed into law, 155 years since the abolition of slavery.  And this is where we are?
For the people of color in our region, including members of the foundation staff and Board, our hearts hurt for you, your families and your community. You should not be forced to relive this trauma again and again. We want you to know, you are not alone, and we are with you. We see you and we hear you.
We feel it is time for all of us to say enough is enough. It is time for effective dialogue that leads to intentional action in overhauling the systems and structures that perpetuate the problems that grant money alone can't resolve. Systemic racism and the structures, mindsets and policies that keep them in place must be addressed, and we feel we have a duty to not only condemn them with our words, but to advance real, local solutions to dismantle them.
This moment will define our work, the same way the tragedies of Walter Scott and Emanuel AME defined it five years ago. Now, we are doubling down on all those efforts and building upon them — using all of the lessons we've learned and relationships we've built to address the racial inequities and biases permeating daily life for so many in our region. We will begin this work in the coming weeks by hosting what we call Community Conversations, virtually, with constituents, grassroots organizers, elected officials and leaders of all sectors throughout our region to identify our common goals and priorities.
We believe that there are substantial programmatic and policy solutions that we as a community can put forward and execute. We fundamentally believe that these have to come from and be built with those most affected by the current state of affairs. This model of gathering input and building solutions has been instrumental in our work to date. It is the foundational approach that created our Civic Engagement Agenda and Policy Agenda, and we believe it is the approach that will help us chart a course as we move forward.
We will be sharing more about these conversations, and other virtual gatherings on this topic, through our social media channels and on our website. Please follow us for updates.
We call on our donors, former Board members, partners, grantees and friends to join us in this effort. Support it through your participation, by helping spread the word about it, through donations to our Lowcountry Unity Fund and Community Partnership Program; and please, reach out to us with your thoughts and ideas. Together, we can and will be successful. We can no longer live with anything less.
With gratitude and commitment,
Darrin Goss
President & CEO
Paul Kohlheim
Chairman of the Board of Directors