Coastal Community Foundation is proud to announce the addition of three new staff members who bring a blend of expertise and vision to our work enhancing the communities along South Carolina's coast.
We extend a warm welcome to Communications Officer Abigail Darlington, Finance Manager LaQuista Dempsey and Grantmaking Administrative Assistant Kristi Wallace.
Abigail Darlington is deeply rooted in the Lowcountry as a Charleston native, graduate of the College of Charleston and former journalist for the Post and Courier. After working for six and a half years in local news, she brings a knack for storytelling and a thorough understanding of the issues facing our region, particularly those related to housing, infrastructure and racial equity. She has been recognized by the South Carolina Press Association for her public service journalism, a dedication she carries into her new role in Communications at CCF. Abigail lives in West Ashley with her boyfriend, Taylor, and their pitbull-boxer, Peg.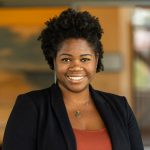 LaQuista Dempsey joins Coastal Community Foundation with more than 12 years of experience in finance, four of which were spent with nonprofits, including Trident United Way. She also has a background in computer networking. Originally from Maryland, LaQuista has lived in the Lowcountry for more than 20 years. She now lives in Summerville with her six-year-old son, Tristan. In her free time, she enjoys traveling with Tristan and playing volleyball.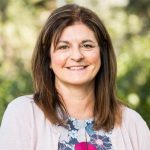 Kristi Wallace is a Lexington, Kentucky native and a graduate of Eastern Kentucky University with a Bachelor of Arts in Health Studies. She joins the Foundation as Grantmaking Administrative Assistant assisting the Grantmaking & Community Leadership Team with the grantmaking process and the online portal. Kristi formerly worked for a large CPA firm in Kentucky and for the Medical University of South Carolina before joining the Foundation. She lives in North Charleston with her husband, Kyle, and their two dogs, Molly and Briscoe. Her son, Christopher, and daughter, Rachel, also live in the Lowcountry.