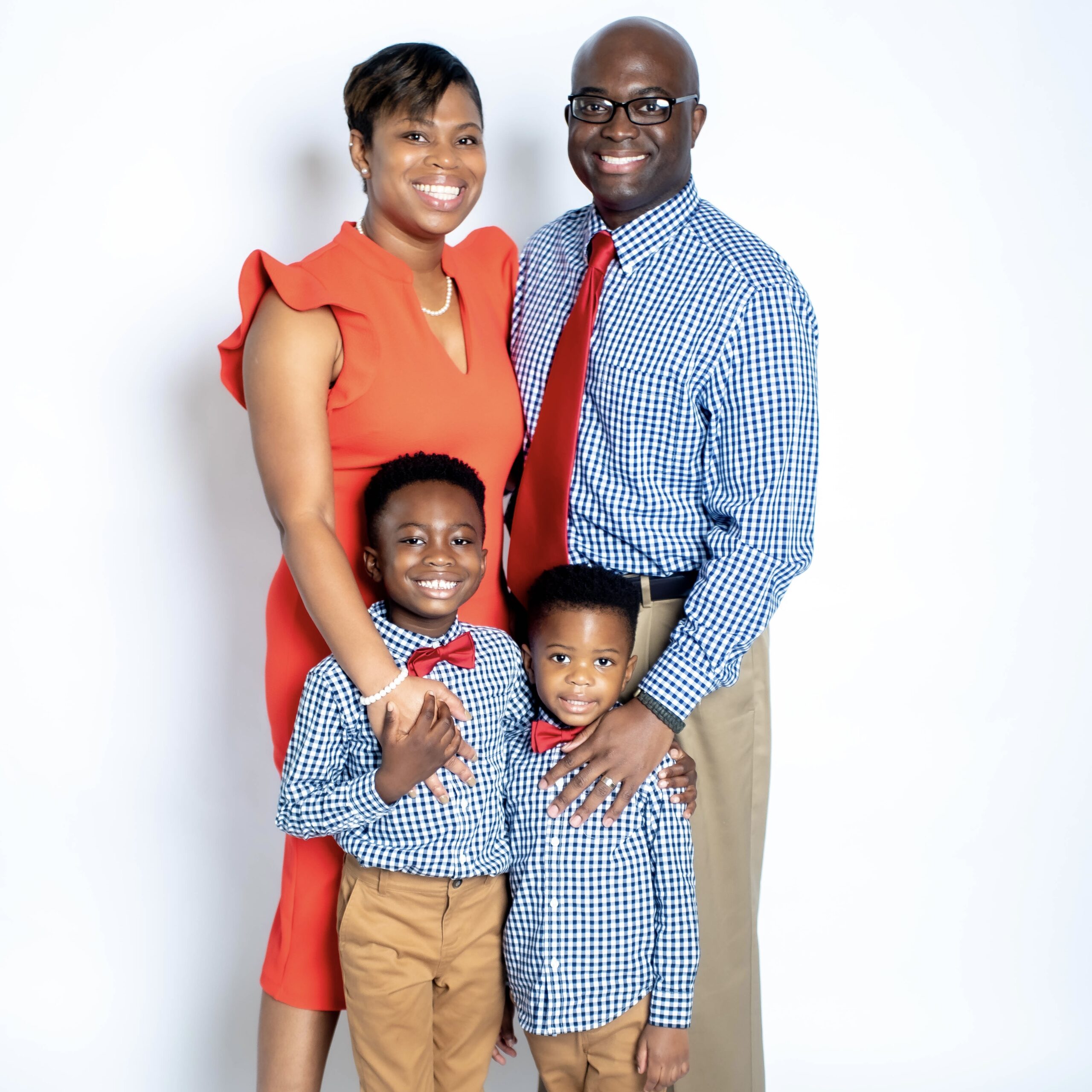 Clay and Nicole Middleton are two of Coastal Community Foundation's newest fundholders, having recently established the Clay & Nicole Middleton Family Fund to provide average students with potential the financial assistance necessary to continue their education. The Charleston couple believes average students lack access to scholarship funds, especially when competing against their higher GPA counterparts. They aim to change that and give "C-students" the opportunity to further their education and advance their chosen careers.
Clay was first introduced to the power of community scholarships through CCF's Lawrence A. Holt Scholarship Fund, which he began donating to as a teenager attending Burke High School in Charleston. He knew from a young age that he wanted to make a meaningful impact in the lives of others. Growing up in downtown Charleston, his now-wife Nicole always shared the same value. Through the Scholarship Fund, their hope is if they show these students that someone is willing to invest in them, they will be empowered to invest in themselves.
In addition to their investment as Fundholders, Clay and Nicole recently joined the steering committee of CCF's newly formed Black Giving Circle, which will be a permanently endowed fund for grantmaking in the Black community, advised by members of the Black community. The $1 million Facebook Grant CCF received in December 2020 helped seed the new initiative.
Beyond their involvement with CCF, Clay has more than 20 years of government, political and military experience, serving on a variety of key government and senior level positions with the Obama-Biden Administration, Biden-Harris Transition Team, Majority Whip Jim Clyburn, and more. All the while, continuing to advocate for under-resourced communities and working to create equitable opportunities for the most marginalized. Nicole has held a variety of positions in banking and as a Contract Specialist, most recently working with the Naval Information Warfare Center.
We had the honor of speaking with Clay and Nicole recently, to dive deeper into their backgrounds, the inspiration for their Fund, and what they hope to accomplish in their lifetimes — professionally, philanthropically, and personally.
Q: Clay, you have been donating to and involved with CCF since high school. What inspired you from such a young age to be so civic-minded and engaged with local philanthropy? 
Clay: I started supporting the Lawrence A. Holt Scholarship Fund because Lawrence was a childhood friend. I didn't know what philanthropy was, I was simply honoring the legacy of my friend. While at Burke High School and The Citadel, I saw the impact of the generosity of philanthropists in our community — Congressman Jim and Emily Clyburn, Anita Zucker, Linda Ketner, Carolyn Hunter, and several others; I wanted to do that someday. I'm glad my wife felt the same way. We simply wanted to make a lasting impact and extend our civic involvement in a different way.
Q: The Clay & Nicole Middleton Family Fund is brand new to CCF. What motivated you to start this Fund and what do you hope to accomplish through your giving?
Nicole: For Clay and me to start this family fund is much larger than ourselves. This is more of a desire to represent the legacy of our individual families and the good that came from our Charleston communities of Bayside Manor and Bogard Street. By doing this, we are showing our children that to whom much is given, much is required. Our mission with this fund is to motivate young people to keep pressing forward, never give up, and remind them that there is no substitute for hard work.
Q: The idea behind your Scholarship Fund is "C Student to C-Suite," providing need-based scholarships to students with potential. Why do you think it's important to provide this type of opportunity to students in the region?
Clay & Nicole: Average students often don't benefit from scholarship funds as much as students with higher GPAs. We want to change that. These students may not have been on the honor roll, but that doesn't mean they can't excel in college or in their chosen trade. We feel that if we show these students someone is willing to invest in them, they will be willing to invest in themselves. Average students don't need to feel left out of opportunities to further their education and advance in their chosen careers just because they didn't attain a certain GPA. Such a requirement doesn't measure one's full range of talent. When the students reach the "C" suite of their career goals, we want them to remember their "why." Our hope is that the opportunity they received to continue their education and pursue their passion compels them to be a blessing to those that are starting where they were. Even if the recipients don't reach the "C" suite of a corporation or have an abundance of wealth, they can still be productive members of their community and be good providers for their families. In the final analysis, that is an achievement and a life worth living.
 Q: What about the creation of a Black Giving Circle at Coastal Community Foundation intrigued you most? What motivated you to join early on and assist in the formation of the group? 
Clay & Nicole: We are humbled to be a part of this unique opportunity. While no final decisions have been made on what issues and causes the Black Giving Circle will address, the fact that this giving circle will exist is powerful and it marks a milestone in our community. This group will be a catalyst that demonstrates the importance and value of collective work and responsibility in an enduring effort to transform lives and communities for the better. We are encouraged by the independence this giving circle will bring and the inspiration it will provide.
Q: Between your educational backgrounds, career paths, and community involvement, you are both extremely well-accomplished. What type of lasting impact do you hope to have on the community — both philanthropically and personally? 
Clay: There is much more we hope to accomplish as we work towards that lasting impact. Many people and organizations invested in Nicole and me—gave us chances, opportunities, and mentored us during our development and even now. If we can help someone along the way and teach our children this lesson, it will provide a continuous blessing that will outlive us, our children, and our children's children. To paraphrase a Chinese proverb, our objective is to plant many seeds so someday they will provide shade for others. In whatever capacity we are in philanthropically, personally, or professionally — these are the things that keep us pressing forward.
You can help Clay and Nicole reach their goal by donating to the Clay & Nicole Middleton Family Fund online. The secure payment form allows you to designate your donation to the Clay & Nicole Middleton Family Fund.