Coastal Community Foundation of South Carolina is pleased to announce the 2021 Rev. Pinckney Scholarship recipients, who represent the largest class of Rev. Pinckney Scholars yet.
WATCH: students react to being selected as a CCF Rev. Pinckney Scholar for 2021
The scholarship program was established at Coastal Community Foundation by anonymous donors for African American students from Beaufort, Charleston and Jasper counties in the wake of the Emanuel AME Church tragedy six years ago. The program is named after Rev. Pinckney, one of the nine victims, a former state senator and senior pastor of the church who cared deeply about education.
The Rev. Pinckney Scholarship Program provides promising students with financial support as well as regular supplemental programming throughout college to enhance their academic and professional development.
Students qualify to apply for the Rev. Pinckney Scholarship Program if they are accepted into and complete the Rev. Pinckney College Readiness Program, which begins working with students in their junior years of high school to help them prepare for, research, evaluate and ultimately select which college is right for them.
Inspired by the proven success of these two programs, another group of anonymous donors decided in 2020 to invest in the programs, expanding the opportunities to students in Colleton and Hampton counties and significantly increasing the number of students served in Beaufort and Jasper counties as well.
Now, up to 40 students will be able to participate in the Rev. Pinckney College Readiness program each year across all five counties. Beginning in May 2022, the students who complete the program will be eligible to apply for one of 16 Rev. Pinckney Scholarships. The new investment means the programs will be able to serve 60% more students each year overall.
"This new class of Rev. Pinckney Scholars is our largest class yet, and we are grateful for the support of generous donors who allow this program to continue to grow," said CCF Director of Grantmaking and Scholarships Caroline Rakar. "We have seen each of these bright and promising students shine while working with them throughout the College Readiness program, and we know they will continue to do great things throughout college as Rev. Pinckney Scholars."
Here are the Scholars for 2021.
BEAUFORT COUNTY
Kevona Young
Graduated from: Whale Branch Early College High School
Attending: Clemson University
Valedictorian of Whale Branch Early College High School Class of 2021, Kevona Young's apt for leadership has been reiterated throughout her high school career. She held several positions of rank within the Marine Corp JROTC program, training younger cadets and organizing events. She also joined the National Honor Society and volunteered with United Way and the Color Guard, all while completing dual credit college courses. Upon her high school graduation, Kevona will earn an associate's degree. Kevona advocated for her peers as a Principal Ambassador and represented the top of her class as a Junior Marshall. Enheartened by the experience of saving a baby from choking, Kevona looks to enroll at Clemson University to study Nursing. She hopes to become a neonatal nurse practitioner.
CHARLESTON COUNTY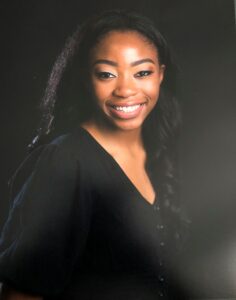 Sadayah Brown
Graduated from: Porter-Gaud High School
Attending: Howard University
At Porter-Gaud High School, Sadayah Brown excelled at volleyball – winning a state championship and earning 2018 Most Improved Player. She also shined as a volunteer, completing more than 60 hours with multiple organizations such as Pet Helpers Animal Shelter, Ronald McDonald House and One80Place, often serving as an organizer. She led the Bouquets of Cheer program, coordinating flower donations and recruiting volunteers for delivery to the Veteran Hospital. She remained a voice among her peers as a member of the Global Union program, promoting diversity and inclusion among the student body. Sadayah wants to continue to use her voice to spread messages of love and tolerance. She will enroll at Howard University, where she intends to study Interdisciplinary Studies with an International Affairs concentration. Her interest is in learning about genocide, and she hopes to one day find solutions for genocide reporting and response.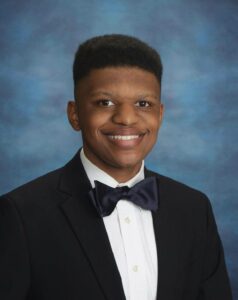 Eric Center
Graduated from: Early College High School
Attending: the University of South Carolina
Eric Center has an affinity for politics, with a focus on public service and civic engagement. The Early College High School graduate and Salutatorian enjoys political cartography — the process of collecting and visually displaying election results on a map. He has also worked on the communications and voter strategy for a successful re-election campaign for a state representative. Additionally, his fervor for politics has led him to interview local politicians, including Mayor Tecklenburg and S.C. Sen. Marlon Kimspon, which were featured in a local newsletter. While in high school, the Salutatorian also completed dual credit college courses and earned Dean's List honors. Eric will attend the University of South Carolina Columbia.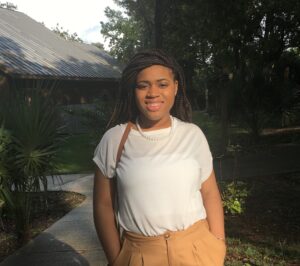 India Crawford
Graduated from: James Island Charter High School
Attending: Washington University
With a belief that history understanding the present requires analyzing the past, India Crawford says, "There is nothing in the world more interesting than the topic of ancient history." She has a keen interest in preserving culture and learning new languages, and at James Island Charter High School, she also showed dedication to scholarship, service and community. India participated with the Spanish Club to promote Spanish Culture on campus, Keep it Kind, to organize on-campus events, and the United Brothers and Sisters Association for community service projects. She was a member of the school band, the National Honor Society, the National Spanish Honor Society, and the Leukemia & Lymphoma Society. India will attend Washington University in St. Louis, Missouri, where she plans to major in Anthropology & Archaeology. Her goal is to pursue a career as a museum curator and uncover and preserve historical artifacts.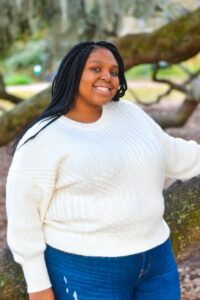 Kyra Freeman
Graduated from: St. John's High School
Attending: Claflin University
A graduate of St. John's High School, Kyra Freeman recognizes the importance of mental health, and more specifically, the negative effects it has had on the African American community. She hopes to start a nonprofit in the Charleston area that focuses on treating mental illnesses in the Black community, particularly for whole families. She wants to use her voice and be a part of the solution, as she has done throughout high school as an Activity Planner for the Parent Teacher Student Organization, Upward Bound Scholar, Kaleidoscope Volunteer and editor of the high school's yearbook. She will attend Claflin University to major in Biology – moving one step closer to her goal of diagnosing and treating mental illnesses and healing her community.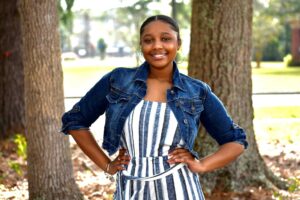 Jalah Hill
Graduated from: West Ashley High School
Attending: The University of South Carolina – Upstate
When Jalah witnessed firsthand the compassion and care that a nurse showed for her mother during treatment, she knew right then that she wanted to be a registered nurse. Those early experiences in her childhood inspired her to be the change in someone else's life, and give hope and encouragement. These motives are also demonstrated in her volunteerism at a nursing home, where she participated in activities and entertainment with elderly patients. At West Ashley High School, Jalah was a member of the dance team, yearbook club, and theatre program, performing musicals that included singing, acting, and dancing. As a Student Government Association member, Jalah volunteered for community events and helped plan social events such as Homecoming and Prom. She will attend the University of South Carolina Upstate, where she will study nursing, with hopes to one day provide comfort for all her patients.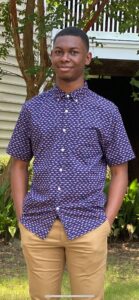 Cameron Jones
Graduated from: Charleston County School of the Arts
Attending: The University of North Carolina
Cameron Jones, a graduate of the Charleston County School of the Arts, will enroll at The University of North Carolina Chapel Hill, to earn a degree in Exercise Science. Cameron's passion is to help others — he will fuse that passion with his love for sports to help athletes prevent and recover from injuries. An athlete himself, Cameron played soccer in high school and co-founded a soccer club. He also enjoyed playing the saxophone in the school band.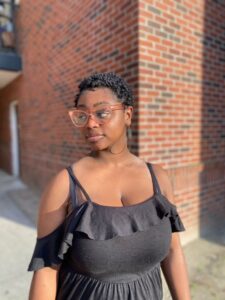 Yorasia Randall
Graduated from: Charleston County School of the Arts
Attending: Winthrop University
As a vocal student at the Charleston County School of the Arts, Yorasia Randall stood out – she was selected for the South Carolina All State Choir each year and chosen as a soloist among the school's singers club. Additionally, she participated with the photography club, yearbook, and theater technology club. Outside of school, she was committed to volunteerism, working with Metanoia Youth Leadership Academy, serving at multiple schools as a tutor, singing at retirement homes, offering singing lessons and conducting choirs, and helping with community cleanups and food giveaways. Music is her passion, and she aspires to teach others so that they too may develop a love for music as she did. She will enroll at Winthrop University to study music education.
Naia Roper
Graduated from: Ashley Hall
Attending: College of Charleston
Naia Roper is passionate about learning and helping others. At Ashley Hall, Naia was a member of the Environmental Society, Multicultural Student Union, and Society of International Sisters. As a Book Buddies tutor, she helped elementary and middle school students strengthen their reading, writing, and math skills. She has a vast interest in the medical field, stemming from her participation in Roper St. Francis Hospital's SCRUBS camp and the Neuroscience Program at her high school. She plans to attend the College of Charleston to pursue an education in Business or Biology. She is inspired by the opportunity to make a strong, positive impact on communities of color.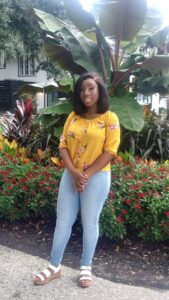 Anyjah Sally
Graduated from: Academic Magnet High School
Attending: Howard University
Anyjah Sally finds comfort and excitement in the specific and constant process of math. She loves the challenge of a "hard" math problem and is motivated by finding solutions and never-ending possibilities. She will continue her education and dexterity for numbers at Howard University, pursuing a career in finance and international business. She recognizes a need for financial literacy in her community, and her goal is to help African Americans increase their economic opportunities through education and mentoring. Her work in mentoring others began at Academic Magnet High School, where she participated as a freshman and middle school mentor. She was also a member of the National Honor Society, co-facilitator of the Black Student Alliance, and an avid volunteer — aiding with highway cleanups and community events. Anyjah values education and hopes to become a financial advisor or analyst to help educate others.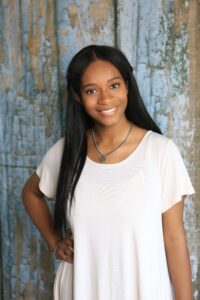 Arianna Williams
Graduated from: James Island Charter High School
Attending: Francis Marion University
Driven by the opportunity to create positive change and increase accessibility to health information, Arianna Williams aspires to be an OB/GYN. At James Island Charter High School, Arianna's ambition reflected through her involvement with the United Brothers and Sisters Association, where she served as Parliamentarian and Vice President and earned a scholarship to travel to Washington D.C. to learn about Black history. She was also a member of the Health Occupations Students of America, participating in medical camps and HOSA competitions, and the Junior Spirit Club. She excelled in her dual credit college courses and earned Dean's List honors. Arianna will attend Francis Marion University in Fall 2021 to study Pre-Med Biology. Her goal is to open a OB/GYN clinic, and provide information, resources, and mentorship for teens, parents, and other members of her community.
JASPER COUNTY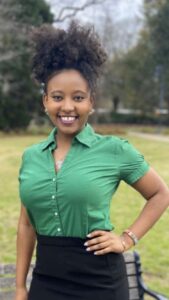 Hannah Reilley
Graduated from: Ridgeland-Hardeeville High School
Attending: Clemson University
Twelve years ago, Hannah Reilley left Ethiopia as an orphan who could not speak English. Today, she is Valedictorian of Ridgeland-Hardeeville High School and passionate about giving back to and improving the rural village in her hometown. Her dedication to leadership and serving others is reflected throughout her high school career, where she served as president of 4H, a member of the National Honors Society, and Captain of the Marine Corps JROTC Color Guard. She also mentored elementary school students as an afterschool tutor. Hannah participated with the Senator Pinckney Leadership Conference, where she was awarded Most Improved Leader and invited as a Junior Counselor. She will enroll at Clemson University to double major in Business Administration and Management and Political Science, hoping to one day use her education to create opportunities and resources for both her Ridgeland and Ethiopian communities.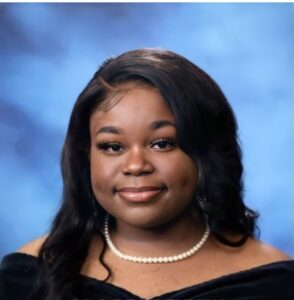 Jordyn Robinson
Graduated from: Royal Live Oaks Academy of the Arts & Sciences
Attending: Winthrop University
Jordyn Robinson will enroll at Winthrop University to pursue a degree in Psychology. She is a graduate of the Royal Live Oaks Academy of the Arts & Sciences, where she represents the top three of her graduating class. In high school, Jordyn developed her leadership skills and built relationships with her peers as a member of the Beta Club and the National Art Society. As a Teacher Cadet, she proved to be a natural scholar and nurturer. She hopes to use those skills to improve the mental health of African Americans in her community. She sees the stigmas and traumatic stressors that are present, and wants to serve as a resource for awareness, expression, and change.
RICHLAND COUNTY*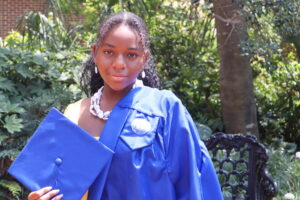 Eliana Pinckney
Graduated from: Dreher High School
Attending: Temple University
As a lifelong lover of the arts with a passion for leadership, Eliana Pinckney hopes to use transformative storytelling to inspire others. Her involvement in performance arts began as a young child, and she has since been highly recognized for her artistic achievements, to include 2019 Choreographer of the Year and 2020 Best Jazz Dancer. In high school, she realized her aptitude for leadership, serving as Dreher High School senior class president, founder of the Leadership Club, and co-founder of "Get Woke Talks," a safe place for students to discuss pressing world issues. She also served as project chair of the National Honors Society, and a member of 4H. The spirit of her father, the late Reverend Clementa Pinckney, is still strong within her heart – she is devoted to achieving her goals in the same way that he was devoted to politics and public service. Eliana will attend Temple University, where she will pursue a degree in Musical Theater. As a leader and performer, she is excited to motivate others to incite change in their communities.
*while the Rev. Pinckney Scholars Program was created at CCF by anonymous donors in 2016 for African-American students of Beaufort, Charleston and Jasper counties, we are honored to include Rev. Pinckney's daughter, Eliana Pinckney, who lives in Richland County, in this year's class of Scholars.