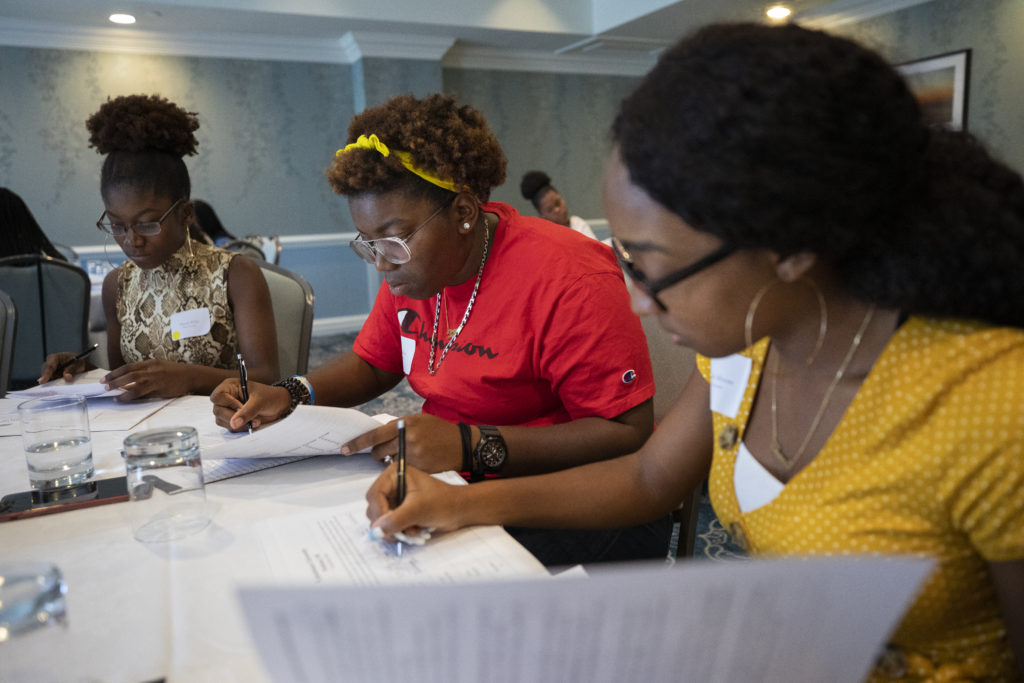 Coastal Community Foundation has expanded the Rev. Pinckney Scholarship and College Readiness programs across Beaufort, Colleton, Hampton and Jasper counties to serve 60 percent more students each year. The programs that promote access to higher education for Black students in coastal South Carolina previously served only Beaufort, Charleston, and Jasper counties, so this expansion will deepen the Foundation's investment and impact in the Southern Lowcountry region specifically. 
The Rev. Pinckney College Readiness Program begins working with students in their junior year of high school to help them prepare for, research, evaluate and ultimately select which college is right for them. 
Those who complete College Readiness in the second semester of their senior years are then eligible to apply for the Rev. Pinckney Scholarship Program, which provides scholarships and other supportive resources to students throughout college.  
The two programs were created by anonymous donors to honor the late Rev. Clementa Pinckney, one of the victims of the Emanuel AME Church tragedy who embodied what it meant to be a visionary Black leader. Since the scholarship program was created in 2016, $1 million has been awarded in scholarships, and both programs have supported a total of 136 students. 
Inspired by the proven success of these programs, another group of anonymous donors decided last year to invest in the programs, expanding the opportunities to students in Colleton and Hampton counties and significantly increasing the number of students served in Beaufort and Jasper counties as well.   
"We're proud that the impact of the Rev. Pinckney programs has inspired this generous investment to expand the service area, fund additional scholarships and increase access to college readiness programming for local students," said Caroline Rakar, Director of Grantmaking and Scholarships at Coastal Community Foundation. "We've seen firsthand how the Rev. Pinckney programs support students in achieving long-term success during and after college. Students of Beaufort, Colleton, Hampton and Jasper counties will greatly benefit from this expansion." 
The Expansion
The expansion of the Rev. Pinckney programs will help us continue to address educational inequities throughout coastal South Carolina.  
Now, up to 40 students will be able to participate in the College Readiness program each year across the five counties. Beginning in May 2022, the students who complete the program will be eligible to apply for one of the 16 Rev. Pinckney Scholarships. 
In total, the College Readiness program was able to accept twice as many students in the Southern Lowcountry this year, for a cohort of 16. Five of these students reside in the expansion counties of Colleton and Hampton.  
"There are talented, deserving students everywhere," said Edie Blakeslee, CCF Vice President of Grantmaking and Community Leadership. "Adding two rural counties, when resources are often thin, is important."  
To help increase the program's capacity, CCF hired an additional Student Success Manager to serve Southern Lowcountry students, while maintaining a separate Student Success Manager for Charleston County. 
"Splitting the position into two territories not only allows us to serve additional students in the program, both in Charleston and the Southern Lowcountry, but it allows the Student Success Managers to have proximity to the counties and the students," Rakar said. 
Below, we share a reflection of what the Rev. Pinckney programs have meant to two Southern Lowcountry students, Hannah Reilley and Koki Green, and the positive impact the programs have had on them.  
Hannah Reilley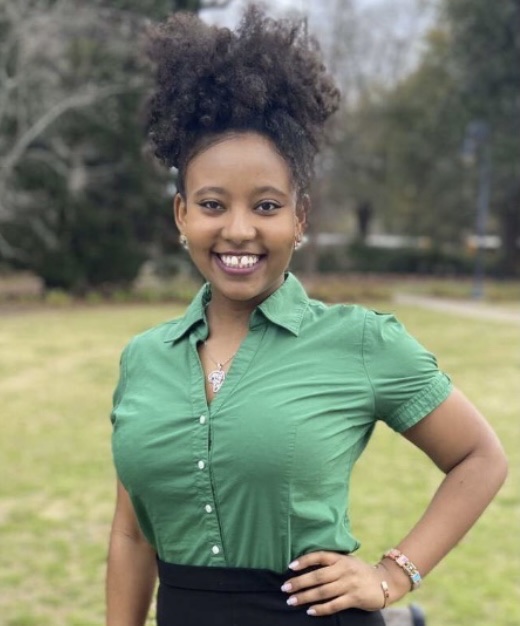 Hannah Reilley, a senior at Ridgeland Hardeeville High School in Jasper County, is currently in the process of completing the College Readiness program while simultaneously applying to the Scholarship Program.  
Originally from Ethiopia, Reilley was adopted 12 years ago, and she was homeschooled until she entered high school. 
For Reilley, applying to the College Readiness program meant reaching the finish line of her high school career, while establishing a strong foundation to begin with in college. 
"What excites me most about this program is the opportunity I will be given to pursue an education while building character, work ethic, and leadership just as the late Rev. Pinckney did," Reilley said. "I have his great legacy to inspire me and ensure that I adopt the same leadership and civic involvement he portrayed throughout his life."  
With the help and guidance of our Student Success Managers, Reilley has been accepted to four major universities, with her sights set on attending Clemson University in the fall, majoring in business administration and management. 
She said her experience in College Readiness has been invaluable in her journey to college so far. 
"I have been amazed with the amount of aid I have received in navigating the college application process starting in my junior year to now, getting ready to finalize my plans and embark on the next chapter of my educational career," she said. 
Koki Green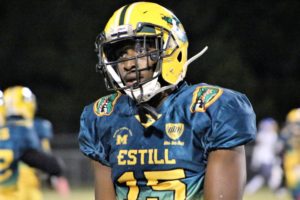 Koki Green, one of the 2021 College Readiness students, hopes to attend the University of South Carolina after graduating from Estill High School located in Hampton County in 2022.  
Green, who ranks at the top of his class, plays basketball and football in his free time while maintaining a part-time job as a young gravedigger.  
Although he is unsure of what he will major in, Green feels that pursuing a higher education will allow him the freedom to reach his goals in life and the knowledge to better inform those around him. 
Green first heard about the College Readiness program through his guidance counselor and took the opportunity to apply. 
"I choose to apply to the College Readiness program to step out of comfort zone," said Green, "I felt like applying would help boost my confidence." 
Green believes that the College Readiness program, and CCF's two Student Success Managers, will give him the guidance and help he needs when both applying to and ultimately deciding on a college next year. 
"I have no doubt these two wonderful women will help me choose a college that's right for me," said Green.