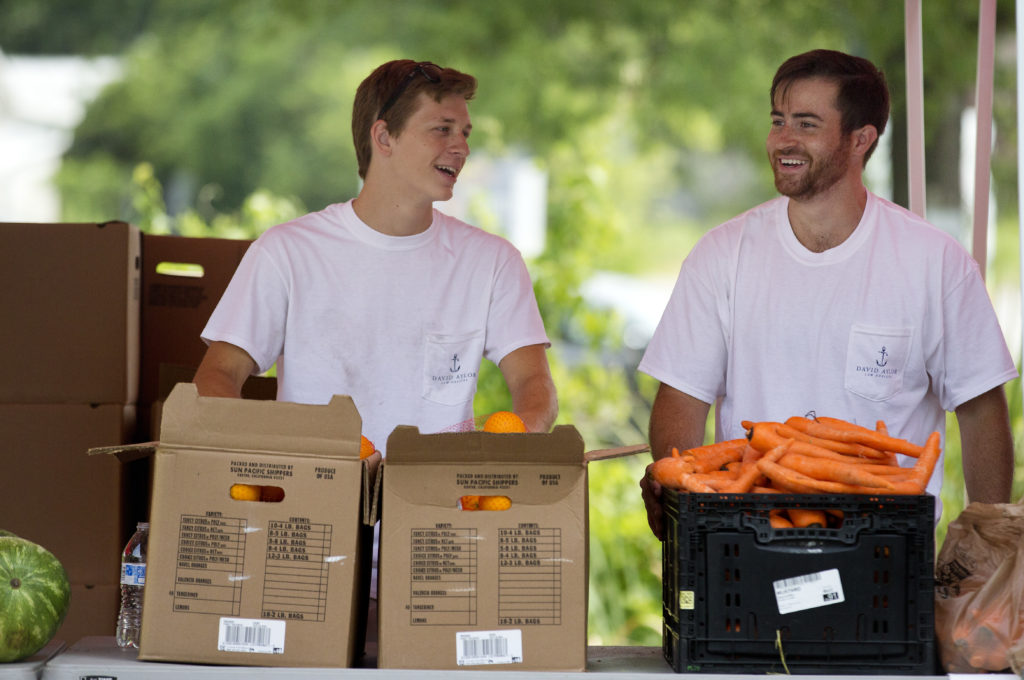 The COVID-19 Relief & Recovery Fund of Coastal Community Foundation has been given a generous $500,000 matching gift opportunity that stands to bring in $1 million more to meet urgent needs in coastal South Carolina within two weeks.
Tony and Linda Bakker, longtime CCF fundholders, and their two children, James Bakker and Katy Bakker McKee, have agreed to match, dollar for dollar, any gifts made to the COVID-19 Relief & Recovery Fund up to $500,000 by Monday, April 20.
Today, we ask you to help us be the reason why our community comes together to help our most vulnerable neighbors during this pandemic. If the goal is reached in the next two weeks, that will bring the fund's total to at least $1.5 million, all of which will go directly to the nonprofits working on providing medical care, food access, financial support and more to those most impacted by the Coronavirus outbreak in coastal South Carolina.
"This matching grant from the Bakker family not only signals their commitment to coastal South Carolina during this crisis, but encourages others in the community to follow their lead," said Darrin Goss, President and CEO of Coastal Community Foundation. "We have already begun deploying resources from this fund to support essential nonprofit services, and we will be able to scale up these efforts quickly if we reach this $1 million goal."
With a record number of South Carolinians applying for unemployment benefits amid the pandemic, it's expected that more people will rely on nonprofit services for fresh food and other necessities for the duration of the social distancing period. The COVID-19 Relief & Recovery Fund aims to help nonprofits quickly meet the increased demand for these urgent needs in coastal South Carolina.
"Many of the outstanding nonprofit organizations in our area that support the most vulnerable amongst us will be overwhelmed and will need all the financial support they can get," said Tony Bakker, who founded the global software company Blackbaud. "Coastal Community Foundation has managed the Bakker Family Fund for 20 years, and we believe that no organization is better placed to collect donations and distribute them to those nonprofits most in need."
The first round of grants from the COVID-19 Relief & Recovery Fund of Coastal Community Foundation, totaling $90,000, have been awarded to support nonprofits expanding food access, providing shelter to children and supporting small businesses throughout coastal South Carolina in response to the coronavirus pandemic. Read about them here.
The second round of grants totaling $100,000 will be awarded in the next few days.
About the COVID-19 Relief & Recovery Fund
The Covid-19 Relief & Recovery Fund is a regional, collaborative effort led by Coastal Community Foundation and supported by Black River United Way, the Chapin Foundation, Frances P. Bunnelle Foundation, the Gaylord & Dorothy Donnelley Foundation, Social Venture Partners Charleston, Trident United Way, United Way of Horry County, United Way of the Lowcountry and Waccamaw Community Foundation.
This fund is designed to make grants only to 501(c)(3) nonprofit organizations, and groups fiscally sponsored by a 501(c)(3) organization. This is a rolling process, and applications will be accepted as they come in. Donations can be made securely online with a credit card here.