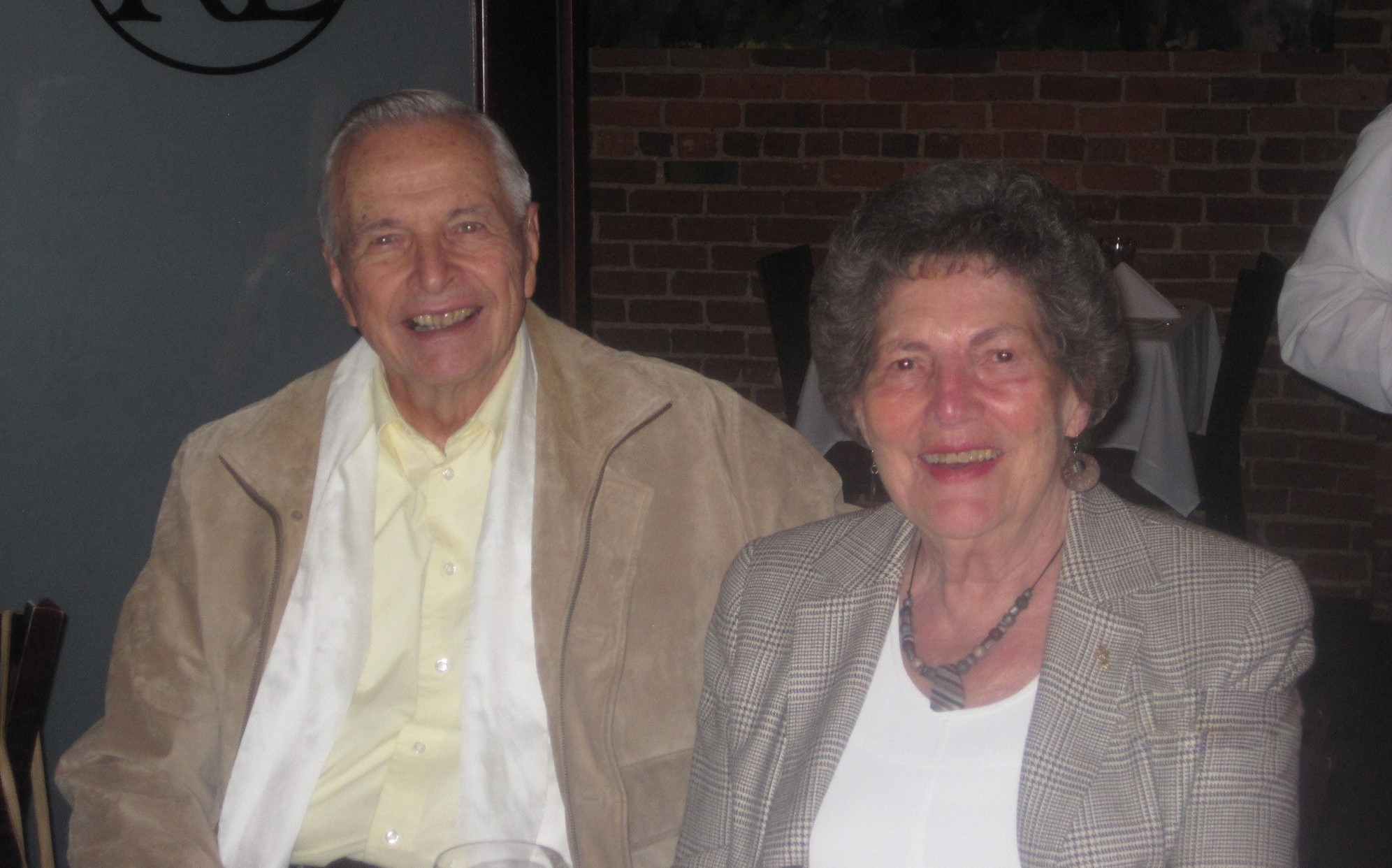 The late Glenn and Mary Workman embody what it means to create a meaningful philanthropic legacy — one that lives beyond them to continue supporting their beloved community of Summerville.
The couple met while working at the Naval Weapons Station in North Charleston after World War II and moved to Chicago together after getting married. Throughout their 60-year marriage, Glenn and Mary lived in several places across the United States before settling back in Summerville, where Mary's family still resides.
They loved the Lowcountry — Summerville in particular — which they illustrated throughout their lives with their charitable giving. In 1996, they established the Glenn and Mary Workman Endowment at Coastal Community Foundation primarily to support organizations close to them, such as St. Luke's Lutheran Church where they were both devoted members.
"They felt an obligation to share their blessings by supporting cultural and arts programs for residents of Summerville and to help those who weren't as financially blessed as they were," said Mary Gwynne Kill, the Workman's niece.
Philanthropic giving became so important to the couple that they decided to include CCF in their legacy plans — allowing them to provide lasting support to the causes they cared about. After their passing, Glenn in 2016 and Mary in 2019, the couple's assets were distributed among several designated funds at CCF, as well as a field-of-interest fund to support annual grantmaking in the Tri-County region. In addition, the balance of their donor-advised fund became part of the Foundation's unrestricted assets to benefit the community long-term.
Designated funds benefit one or more charitable institutions by providing a perpetual endowment. Glenn and Mary's estate now supports several organizations they cared for deeply, including the Salvation Army, Meals on Wheels of Summerville, Ark of South Carolina and more.
As the beneficiaries of Glenn and Mary's estate, these nonprofits are now provided with a steady stream of income, which will increase each year, helping to support their missions and carry out their day-to-day operations.
"The gratitude of our clients is a true testament to the impact of the Glenn and Mary Workman Endowment," said Crystal Bovell, Executive Director of Meals on Wheels of Summerville. "To date their contribution is equivalent to 693 meals."
Planned Giving at CCF
CCF often works with donors directly, or with professional advisors, to ensure they leave a philanthropic legacy that provides long-term funding for the causes they care most about.
There are several planned giving options through the foundation.
Donors can work with staff to create a new charitable fund or name a pre-existing fund as the beneficiary of an IRA, life insurance policy, will or charitable trust. These assets may fund a donor advised-fund, field-of-interest fund, designated fund, scholarship fund, or the work of CCF — depending on what is most important to them.
Glenn and Mary, for example, named CCF as a beneficiary of their IRA. Per the couple's request, the assets were split between several funds benefitting organizations and causes of their choice.
Fundholders may also establish a charitable trust or give an outright gift through their estate to CCF's endowment to help meet the leadership needs of the community.
There are many benefits of including CCF in your legacy plans, explained Donna Sands, an estate attorney with Priest & Sands, who has worked as a professional advisor on behalf of several CCF fundholders.
"The value I see in naming CCF is the professional management of the funds and the lasting impact of the gift," said Sands. "There is also the flexibility that, should a charitable organization cease to exist, the funds will be given to a similar entity for similar purposes."
Many donors take great comfort in knowing that the funds are managed by an independent charitable organization that can ensure that they will always be used according to their desires, Sands added.
For Glenn and Mary, it was important to ensure they continued to give back to the community they loved and the causes they were passionate about — and they trusted CCF to carry out their mission.
"They recognized the value in having a dedicated team at CCF to manage a portion of their legacy and to see that it helped many people, for as long as possible," said Kill.
Through this next phase of giving, Glenn and Mary's impact can carry on for many years to come.