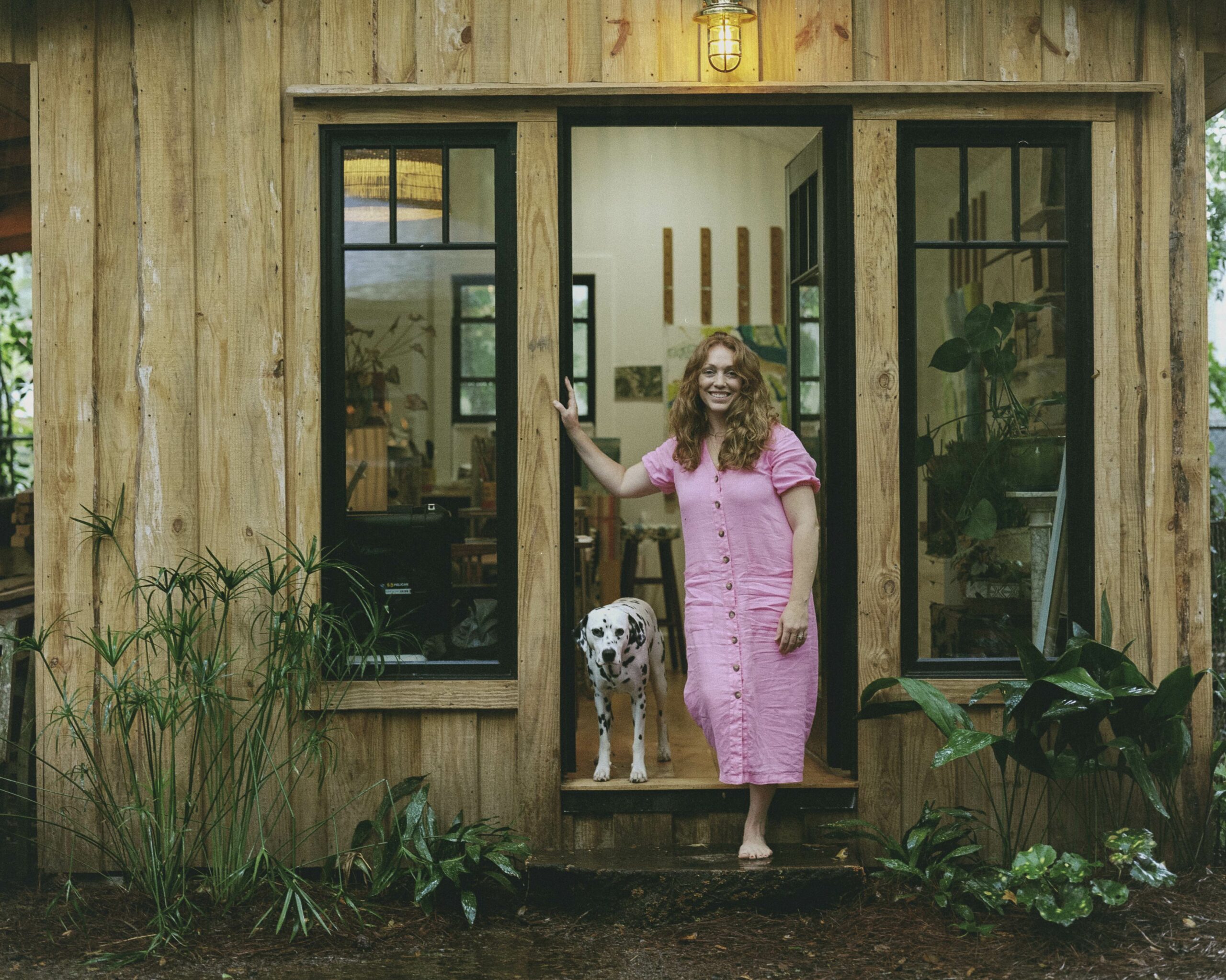 Coastal Community Foundation is honored to announce Gret Mackintosh as the 2022 Griffith-Reyburn Lowcountry Artist of the Year. The Lowcountry Artist of the Year award supports the creation of a new artwork that represents the look and feel of the South Carolina Lowcountry's lifestyle, culture or environment.
After a 13-year career as a landscape architect, Mackintosh decided in 2018 to focus on her art full-time. She is a painter, working primarily with acrylics, but also with watercolors and oils occasionally. Drawing on her background, Mackintosh's work is often nature-inspired, with her latest pieces focusing on aerial views of the Charleston region.
For the Griffith-Reyburn award, Mackintosh plans to paint an aerial map of the Charleston peninsula framed by the Ashley and Cooper Rivers on each side. While the medium, size and subject of this piece will be similar to her previous work, this will be her first time painting a more detailed depiction of downtown Charleston.
"Maps are relatable to everyone, that's the neatest thing about them," said Mackintosh. "The Lowcountry is so full of character of all types: a rich history of land, waterways and natural features that shape our lives every day, roads and bridges and the urban areas that provide connections. This painting will tell a unique story of the Lowcountry."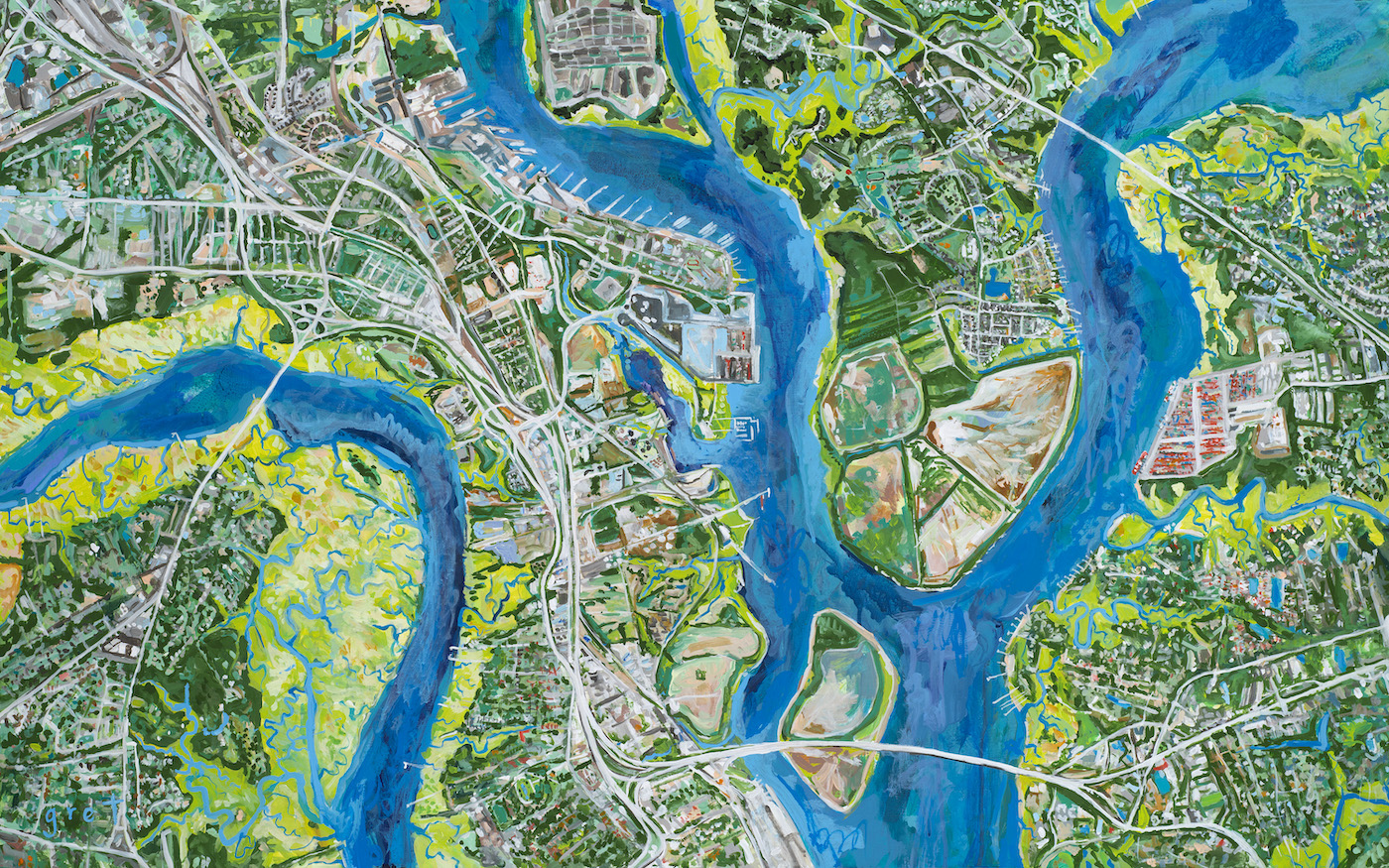 The Lowcountry Artist of the Year award was established at Coastal Community Foundation in 2003 by Mike Griffith and Donna Reyburn. The $6,000 grant is intended to cover the artist's living expenses during the creation of the piece, allowing more time and energy to be spent on the artistic process.
Once complete in the fall of 2022, the piece will remain the personal property of the artist, to keep, show or sell at her discretion. Mackintosh's past work can be found online at gretmackintosh.com.