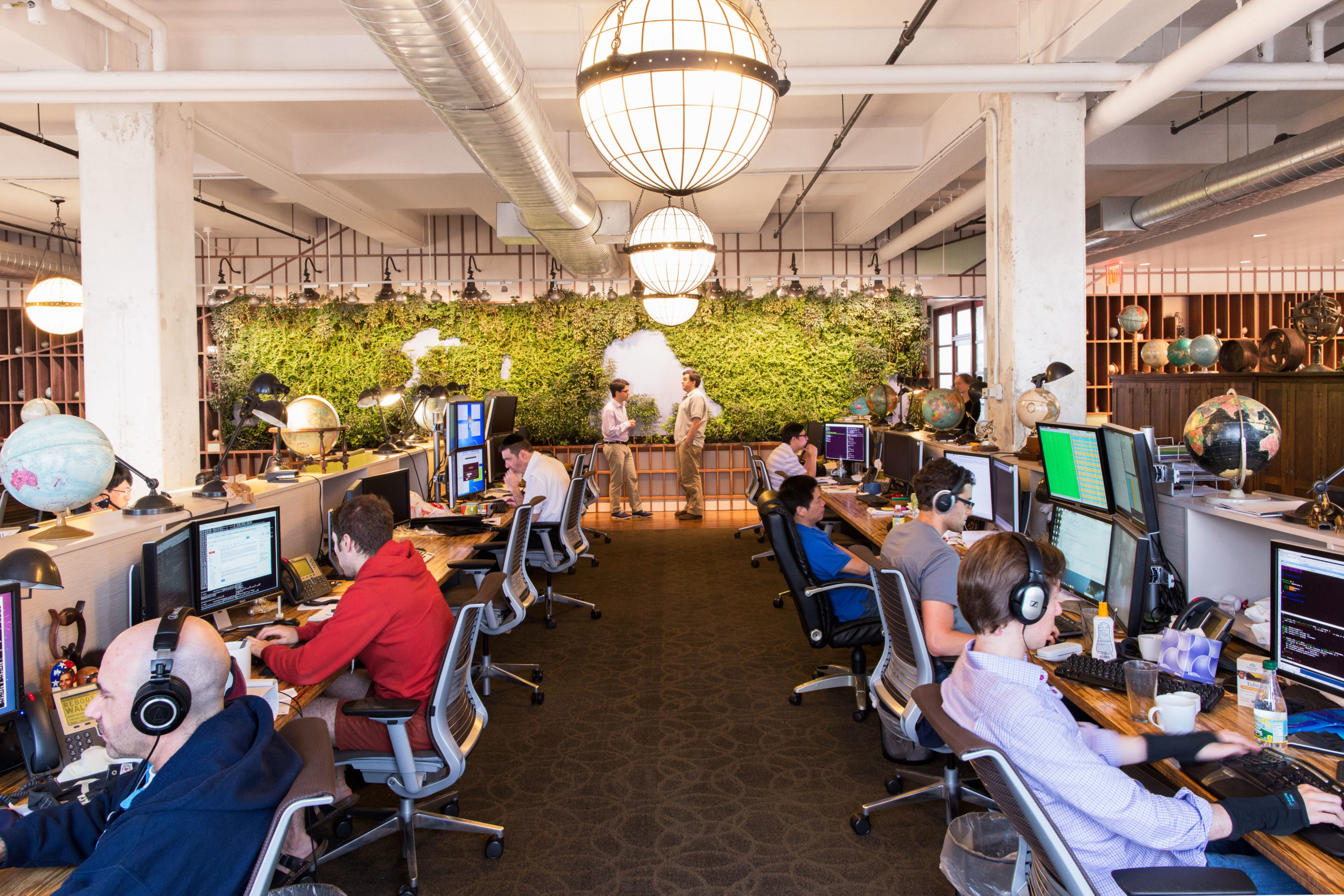 In March 2020 when COVID-19 hit and the first lockdown ensued, Coastal Community Foundation sprang into action, launching the COVID-19 Relief & Recovery Fund to receive charitable donations and support communities disproportionately impacted by the pandemic and the economic consequences that came with it.
More than $1.8 million has been awarded in the past year, and the COVID-19 Relief & Recovery Fund is still providing flexible resources to organizations in our nine-county region working with priority groups.
The ability to continue to award funds to local nonprofits over the past year is largely due to the immense generosity of community members and community-minded businesses, like Tower Research Capital.
The trading firm with offices across the globe — including in Mount Pleasant —launched a donation matching campaign for COVID-focused charities and causes early in the pandemic. For the Mount Pleasant location, CCF's COVID-19 Relief & Recovery Fund became a natural fit for their local giving efforts.
Employees came together to raise $21,500 for the Fund, and to amplify the impact of this investment, Tower Research Capital matched their employee giving. In total, the company donated $43,000 to the COVID-19 fund at CCF, which supported our grantmaking to community nonprofits that have been providing food and basic necessities, telehealth services, educational tools for kids learning from home, and more.
We recently had the opportunity to talk with Robyn Levitt, global head of human resources for Tower Research Capital, to learn more about the firm's philanthropic values and their decision to donate to CCF's COVID-19 Relief & Recovery Fund.
Q: Tell us a little bit about Tower Research Capital. [Please also expand on your philanthropic efforts/values if applicable!]
A: Tower Research Capital is a high-frequency and mid-frequency trading firm founded in 1998.  We have 1000 employees who operate in over a dozen offices throughout North America, Europe, and Asia.
Philanthropy and giving back to our local communities is part of the Tower DNA. Many of our employees sit on the boards of various charities and donate both their time and money to helping those in their local communities and hometowns.
Q: How did you learn about Coastal Community Foundation, and what about our work stood out to Tower Research Capital and its employees?
A: Tower strives to be a positive influence in every community where we live and work.
The staff in our Charleston office are involved in many community organizations and efforts, some of which are housed by or funded by CCF. When we saw the CCF news about a COVID relief fund, we immediately felt that this would be something we wanted to support. Tower had just launched a donation matching campaign for COVID-focused charities and causes. We quickly mobilized to ensure that CCF was on that list.
We're proud that we were able to make a meaningful contribution to our community in this way, and we appreciate all that CCF does to support humanitarian and charitable causes in the Charleston community.
Q: Immediately after CCF launched its COVID-19 Relief & Recovery Fund, employees from the company wanted to support the cause, and Tower Research Capital wanted to amplify the impact of their employees' generosity by matching $21,500 in employee giving. What inspired this level of philanthropic investment — from both employees as well as the company?
A: Like most people who are living through COVID, we were all shocked and deeply disturbed by everything that was happening throughout the world. Each of us at Tower wanted to help but also felt helpless. We were all able to work remotely and did that very successfully while others suffered. This reality was not lost on us. We knew that we could mobilize quickly by donating money and that time was of the essence. There was no deeply embedded inspiration except that we knew that we needed and wanted to do this.
Q: Why do you think corporate philanthropy is a meaningful addition to your business?
A: We are very fortunate at Tower. Tower is filled with people who recognize this reality and believe deeply that it is imperative to give back. For a few years now, we've been looking for the right way to introduce this level of philanthropy at the corporate level. COVID gave us the push to make it happen. The donations matching campaign was welcomed and celebrated across Tower and we are committed to continuing this effort long after the pandemic.