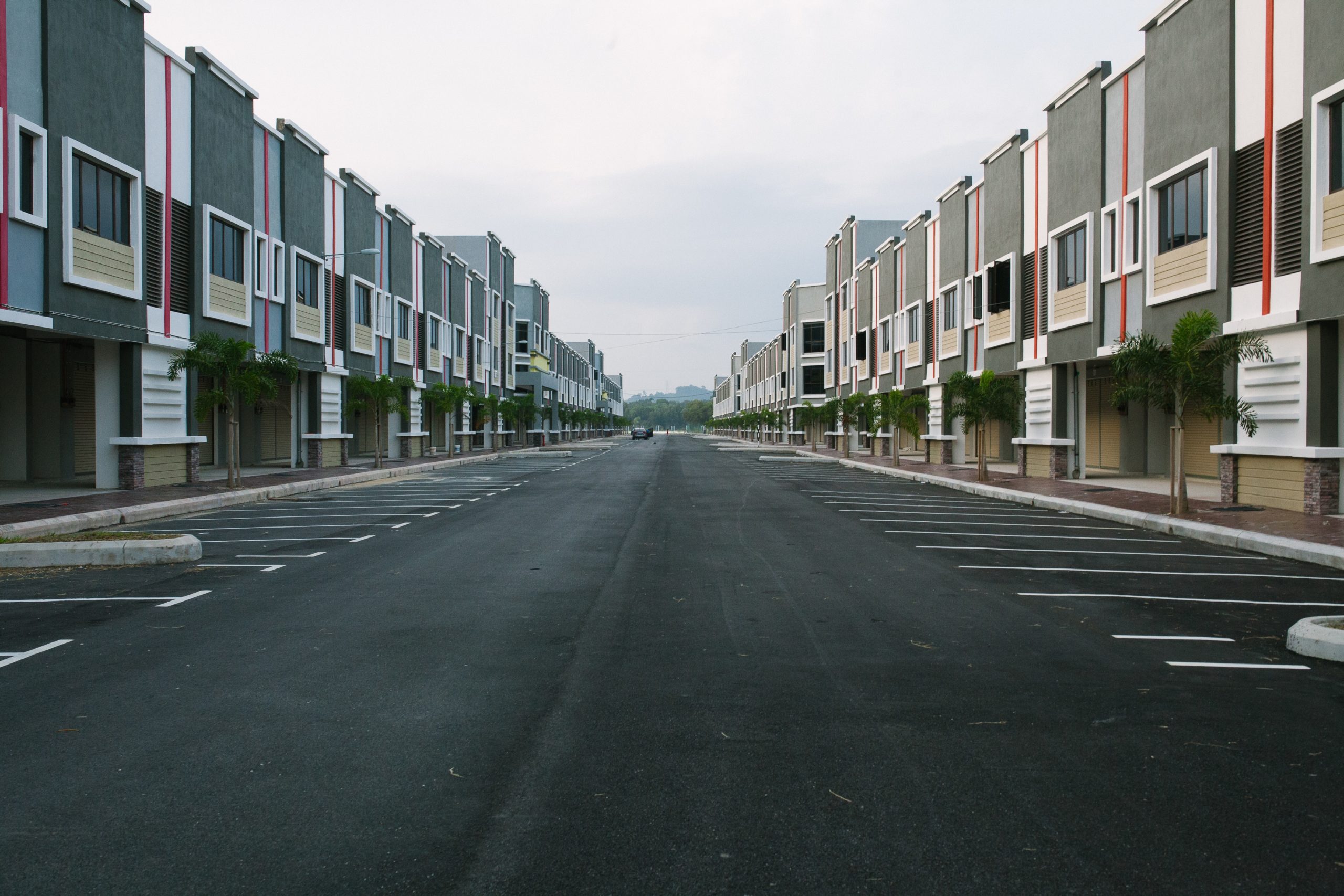 South Carolina has the highest eviction rate in the country — almost four times the national average. This was discovered in 2016 by Princeton University's Eviction Lab, which assessed more than 80 million eviction records nationwide to provide a comprehensive dataset dating back to 2000.  
This already spelled troubled for many facing housing insecurity in South Carolina before the pandemic. Now, amid mass unemployment, eviction looms for far more families, putting the spotlight on eviction policy and how we'll navigate housing challenges in a post-pandemic world. 
COVID-19 and the eviction crisis 
A legal eviction can change a family's entire life path. Once evicted, they can face an array of long-term challenges, from homelessness to educational disparities.  
"When you have evictions on your record, it impacts your credit, your rental history, and your ability to rent in a more preferable arrangement," said Nicole Paluzzi, a housing attorney at Charleston Pro Bono Legal Services.  
In markets where affordable housing options are in short supply, the deck quickly becomes stacked against someone who has been evicted before. This is a new reality facing many residents who have lost employment due to COVID-19 and can no longer pay their rent. 
The economic recession brought on by the pandemic has caused the highest rate of unemployment in nearly 50 years, which has inevitably added to an already troubling eviction rate.  
Paluzzi said many of her clients right now are concerned about being evicted and need guidance as well as help seeking financial assistance from other local nonprofits. 
Nonprofits throughout the state have seen an uptick in individuals seeking financial assistance, often related to housing needs. Unable to host fundraising events, nonprofits have turned to sources of emergency funds to help them keep up with soaring demand.  
Hopeful Horizons, a nonprofit serving Beaufort, Colleton, Hampton, and Jasper Counties, received a grant through Coastal Community Foundation's COVID Relief & Recovery Fund, to continue providing rental and housing assistance amongst other services to their communities. 
In the Tri-County Area, East Cooper Community Outreach, alongside many nonprofits focused on financial assistance, saw a dramatic increase in need as well. Similarly to Hopeful Horizons, ECCO received a grant through the Realtors Housing Opportunities Fund of CCF to continue providing housing assistance to those in need.
Evictions paused, but not prevented
Beyond the assistance some are receiving from nonprofits, there aren't many options for people who are at risk of losing their housing.
An eviction moratorium put in place by the Centers for Disease Control in September has provided some relief, but it's only temporary. The order does not forgive tenants' obligation to pay rent or protect the tenants against late fees. 
With little to no protection from back payments, late fees and additional charges, many South Carolinians are facing a reckoning when the moratorium expires at the end of the year. By January 2021, South Carolina is expected to have filed an estimated 120,000 evictions, according to a recent report by the National Council of State Housing Agencies.  
Eviction at this rate can cause widespread instability within communities. With so many people facing immediate homelessness and long-term financial ruin, the ramifications ripple out into the economy, public health, education and many other areas.  
How affordable housing can help South Carolina's eviction rate
The need for affordable housing in South Carolina is substantial, and the pandemic has only made it more pressing. When coronavirus hit, it "exposed how fragile the economy is and deepened the existing disparities and inequities in the Lowcountry," according to Anna Lewin, CEO of South Carolina Community Loan Fund.  
Prior to the pandemic, people were struggling to afford the rising cost of housing in South Carolina, particularly in more urban areas such as Charleston. Many local households are spending more than half of their income on housing alone, making it difficult to keep up with utility bills and other basic needs. Many times, households are choosing between housing and other necessities such as food, medicine, and transportation.  
That's particularly true for Charleston County, where housing prices are among the highest in the state. A coalition of nonprofits, including CFF, are advocating for the creation of a new Lowcountry Housing Trust Fund in Charleston County to support the development of more affordable housing. 
CCF believes communities should be equipped with a range of tactics to ensure existing residents can afford to stay where they live, while providing affordable housing options for the growing workforce.  
As a part of our Civic Engagement Agenda, CCF found that the lack of affordable housing is one of the biggest issues our region faces. Existing resources haven't been enough to address the full scope of the affordable housing shortage. As a result, the eviction rate far surpasses the national average. 
For South Carolina to recover from the effects of the COVID-19 pandemic, addressing affordable housing shortages throughout communities will be of paramount importance.  
"The question we all have to face is, 'How do we keep investing in the things that keep people safe and healthy long-term in a way that's meaningful?'" Lewin said. 
CCF will continue to work on these solutions alongside other nonprofits and policymakers. To learn more about our advocacy work, visit our advocacy page.  
Join us
CCF hosted a webinar, The Eviction Landscape Across Our Coastal Region, on Nov. 10 to discuss what South Carolina's high eviction rate means for communities, according to experts and nonprofits on the front lines. To receive a recording of the event, register here.