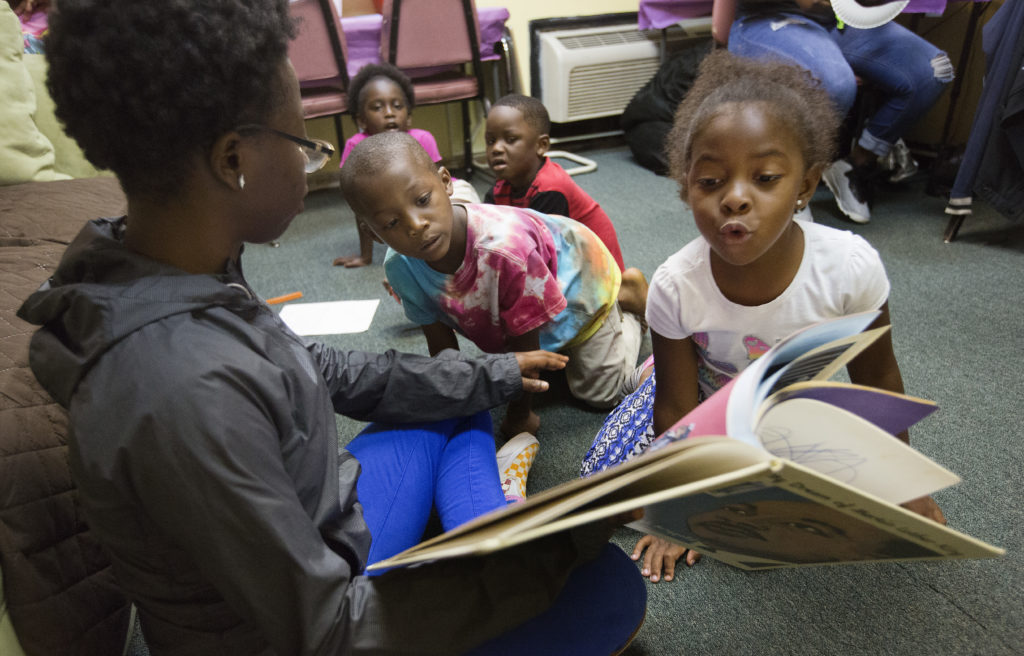 As we all collectively respond to the death of George Floyd, we're reminded of similar tragedies in our own region and the work that remains to heal our communities. Today, our communities are still burdened by the inequities created by a long history of systemic racism. It is our purpose to build up our communities by uniting people and investing resources, and to help address these structural inequalities that continue to separate us.
While we work on putting forth new efforts to advance progress, we want to start by highlighting some of our funds already working to advance racial equity and justice in South Carolina. You can make online donations to these funds by going to coastalcommunityfoundation.org/donate.  Select "other" from the designation drop-down menu and write in one of the following program names in the "comments" box. Your support will help us continue this important work.
Lowcountry Unity Fund
Established after the Emanuel AME Church shooting in 2015, CCF's Lowcountry Unity Fund promotes long-term solutions to systemic issues impacting African American communities. Grants from this fund support both new and existing projects that utilize collaboration to address systemic racism and economic inequality and to promote racial justice in South Carolina.  
Recently, the Lowcountry Unity Fund awarded $25,000 to the International African American Museum as part of their efforts to preserve African American history and $18,000 to the North Charleston Police Department to help fund Racial Equity Institute training for all NCPD officers.
The application and funding process are specifically designed to eliminate institutional barriers that would inhibit equitable access to the program for organizations who need this funding most.
You can read more about our work establishing the Lowcountry Unity Fund and the insights we gleaned from community experts about the need for these efforts in this archived story from 2016.
N.E.W. (Neighborhoods Energized to Win) Fund
CCF's N.E.W. Fund, launched in 1998, provides grants, leadership development, and technical assistance to low- and moderate-income neighborhoods in Charleston and Colleton Counties. Focusing on building safe and supportive neighborhoods and fostering active community participation, the N.E.W. Fund aims to empower communities and encourage a strong belief in residents' power to shape their own neighborhoods. 
The N.E.W. Fund awards grants to both grassroots and 501(c)3 nonprofit organizations working within local communities. Past grant recipients have provided their communities with everything from youth summer programs to community center improvements.
In 2019, the N.E.W. Fund provided more than $21,000 to 11 local organizations. One grantee was Beyond Our Walls, which supports low-income families in the Dorchester Terrace Neighborhood in North Charleston through a community center that offers a safe space for residents and neighborhood children. The grant from the N.E.W. Fund in 2019 supported its Free Summer Feeding & Reading Camp at the center, which provided meals, tutoring and other enriching activities to students of Title 1 schools on summer break. NBC News 2 recently featured executive director and founder Joyce Nesmith in their Everyday Hero segment.
Rev. Pinckney Scholarship and College Readiness Programs
The Reverend Pinckney College Readiness and Scholarship programs of Coastal Community Foundation promote access to higher education for African-American students in Beaufort, Charleston and Jasper counties. The College Readiness program begins working with students in their junior years of high school to help them prepare for, research, evaluate and ultimately select which college is right for them. Those who complete College Readiness in the second semester of their senior years are then eligible to apply for the Rev. Pinckney Scholarship Program, which provides scholarships and other supportive resources to students throughout college.
These two programs were created by anonymous donors to honor the legacy of the late Rev. Clementa Pinckney, one of the victims of the Emanuel AME Church tragedy who embodied what it meant to be a visionary black leader. He was the youngest African-American elected to the South Carolina state legislature in 1996 at just 23-years-old. He was elected to the South Carolina Senate in 2000, served as pastor of Emanuel AME Church in Charleston and oversaw dozens of other AME churches in the surrounding region. In both his religious and political service, he was known for his commitment to justice, education and shaping a better future for his community.
This year, the first class of Rev. Pinckney Scholars graduated college, while the first class of College Readiness Visionaries were accepted to colleges including Clemson and Stanford University.