HOME Community Fund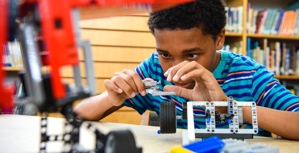 Home Telecom, a telecommunications company based in Moncks Corner, created the HOME Community Fund at Coastal Community Foundation in 2002 to support the surrounding community in Berkeley County. Nonprofits serving Berkeley County are eligible to apply, and an advisory committee led by Home Telecom employees determines award selections. Applications for general operating support is allowed and encouraged.
Average award: up to $3,000.
Deadline: 5 p.m. June 1 or the next business day if the date falls on a weekend.
Criteria for eligibility
Applications are accepted from organizations of all fields-of-interest that serve residents of Berkeley County.
Application process and schedule
Applications are accepted through our online portal beginning April 1 and must be submitted by June 1. Grant requests are reviewed and recommended for approval by an advisory committee led by Home Telecom employees. Final decisions are announced in October.