Empower Charleston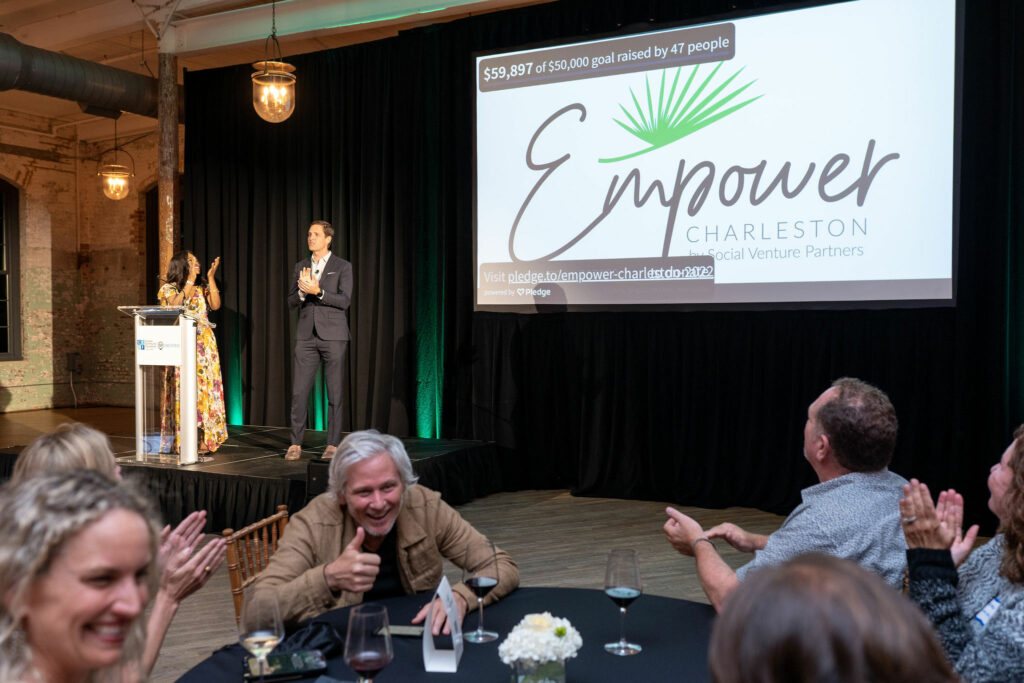 E
mpower Charleston is a strategic partner, program and fund of Coastal Community Foundation that connects and invests in people and local nonprofit organizations to co-create a sustainable and equitable community. The model combines financial support with consulting and mentorship to help nonprofits fulfill their missions, operate effectively and scale for greater impact. The concept of a venture philanthropy group in Charleston originated at Coastal Community Foundation and was established by CCF leadership and donors in 2009. In 2023, Social Venture Partners Charleston became Empower Charleston.
The purpose of Empower Charleston
Empower Charleston is led by a group of local investors (Partners) who strive to create a network of stronger, more sustainable nonprofits by providing financial support as well as operational capacity-building support over an extended period of time. Partners pool annual contributions and impart their experiences and expertise as consultants, facilitators and advisors to nonprofit investees (grant recipients).
Established in 2010, Empower Charleston is the region's foremost social collective of philanthropists who've pooled their resources and empowered 32 nonprofits to  grow their unique impact through over $1.4M in funding and hundreds of hours of pro bono consulting, organizational support and leadership coaching to nonprofit leaders.
At the core, Empower Charleston believes that by connection the nonprofit, philanthropic and venture capital communities directly with social good organizations, investments in knowledge-share, time and money can drive the most impactful changes across the community we call home.
Learn more about Empower Charleston investment opportunities.
About Empower Charleston
Empower Charleston is a diverse group of successful professionals who combine their time, expertise and resources to make strategic investments in Lowcountry nonprofits.