Corporate Giving Solutions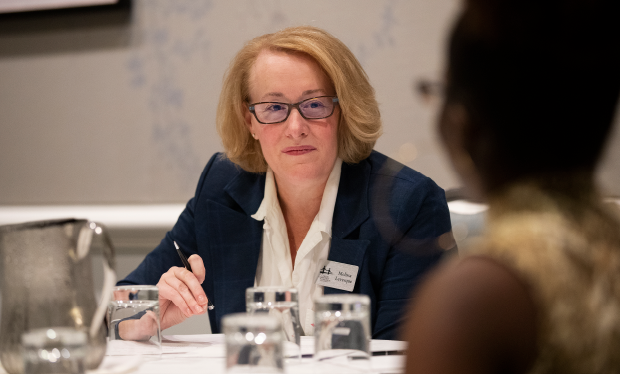 We work with a variety of businesses in the Lowcountry and provide several easy ways to help them meet their corporate social responsibility goals. In many cases, giving through Coastal Community Foundation has helped these businesses expand their overall impact on the community and provide meaningful employee involvement in the process.
Fund Solutions
Corporate Donor-Advised Fund
A corporate donor-advised fund works similarly to our individual and family donor-advised funds. Your business may establish the fund and create an employee advisory committee to recommend grants geared towards a specific issue or geographic area. Blackbaud, BenefitFocus, Volvo, and Home Telecom use corporate-advised funds as part of their corporate social responsibility programs. Our corporate grantmaking funds are able to access the expertise of CCF's program officers and grantmaking staff — either as a full partner in guiding your committee's grantmaking experience or as a trusted advisor for your internal process with several of our advised fund options.
Field-of-Interest Fund
Some businesses choose to set up a Field-of-Interest fund to support specific initiatives or geographic areas that align with their values, goals and/or location. With these funds, businesses or business groups can pool their resources and guide grantmaking decisions with input from their leadership teams, staff or community volunteers. The Charleston Trident Association of Realtors, for instance, set up the Realtors' Housing Opportunities Fund as a Field-of-Interest fund to support organizations that develop, repair or preserve affordable housing.
Your business can also make contributions to one of the many existing Field-of-Interest funds at Coastal Community Foundation. These established funds support charitable issues such as education, health, human needs, environment, access to economic opportunity and others. We also have location-specific funds that support many of the counties where your employees live.
Partnership Program Solutions
Community Partnership Program
Many businesses help support the operations of Coastal Community Foundation through the Community Partnership Program. There are a variety of donation tiers that can help meet your charitable goals and add value to your philanthropic experience.