Support Our Initiatives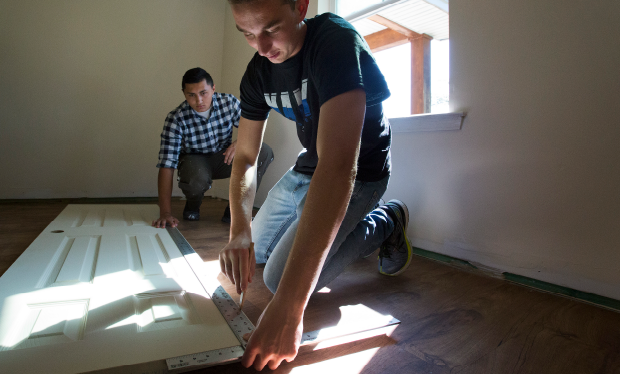 Coastal Community Foundation believes in the power of collaborative philanthropy to spark meaningful changes in our communities. When we pool our resources and work together toward shared goals, we deliver on our promise to create vibrant communities by uniting people and investing resources. We have several programs that help us deliver on this promise by providing operational support to Coastal Community Foundation and our special initiatives. Our Community Partnership Program supports annual operations, while the IMPACT Endowment helps secure our long-term financial strength.
Thanks to supporters of these Programs:
Our donors are more informed about the greatest challenges facing this region.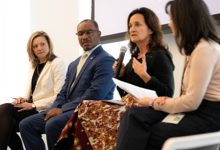 It took more than 24 months to host community conversations across our region and conduct analytical research to develop CCF's Civic Engagement Agenda, which crystallizes the most pressing needs in our region. CPP and IMPACT funds supported the staffing, travel and research costs associated with this groundbreaking work. These programs have also helped CCF host regular Philanthropic Engagement Sessions across our region to educate our donors about these issues with subject-matter experts from across the state.
Every dollar collected in our Disaster Relief Funds go directly to groups providing relief on the ground.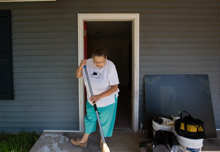 Following historic flooding from Hurricane Florence in Horry and Georgetown Counties in 2018, we collected more than $500,000 for disaster relief. Endowment and CPP donations gave our staff the additional capacity to process these transactions and ensure grants rapidly reached the places that needed them most.
We're investing in projects that support the local economy and improve our communities at the same time.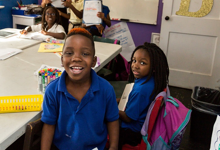 CCF's first-ever Place-Based Impact Investing Program, which invests in projects that generate market returns as well as social good, was seeded with $3 million from the IMPACT Endowment. The Community Partnership Program supports the operation of the initiative, including evaluation of each project's success.
Community Partnership Program
Our Community Partnership Program provides support for Coastal Community Foundation's operations, including initiatives related to our Advocacy Agenda. This Agenda, which was crafted with input from hundreds of residents throughout our service area, identifies core issues facing our communities. Among many things, our Community Partnership Program supports:
Research and data-gathering on issues facing our communities
Rapid deployment of resources for disaster relief efforts and other time-sensitive community needs
Coalition-building with key organizations, funders and groups
Education events for donors and other stakeholders about community needs
Seeding the creation of innovative programs to address community-wide challenges
Become a Community Partner
As one of our partners, your investment will help us continue providing community leadership on the greatest challenges facing our region. Become a Community Partner today!
Partnership Levels
Community Advocate
Annual contribution: $250-$1,500
Access to CPP communications, invitation to CCF events

Cornerstone Partner
Annual contribution: $1,501-$5,000
Above plus recognition in annual report and select CPP publications

Champion
Annual contribution: $5,001-$15,000
Above plus a frameable Partnership Certificate, invitation to special CPP events including CEO breakfasts and VP roundtables, and quarterly updates from CCF staff

Innovator
Annual contribution: $15,001-$25,000
Above plus recognition at all CCF events and virtual presentations

Visionary
Annual contribution of $25,001+
Above plus perpetual recognition in the CCF office lobby and engraved plaque to display in your home/business
IMPACT Endowment
The IMPACT Endowment was established in 1989 to provide a long-term source of income to support Coastal Community Foundation's operations, special initiatives and community leadership work.
We are committed to growing our IMPACT Endowment to $10 million, at which point, CCF's operations will be entirely funded through support fees, fees-for-service and endowment revenue.
How Can I Invest in the IMPACT Endowment?
Donors may contribute to the IMPACT Endowment through gifts of cash, publically-traded securities, retirement plan assets and other giving options. Also, CCF's IMPACT Endowment may receive contributions from donors who are 70.5 or older and who are eligible to make charitable gifts up to $100,000 tax-free from their IRA.
If you'd like to learn more about supporting our initiatives, contact Chandler Moenius at chandler@coastalcommunityfoundation.org.